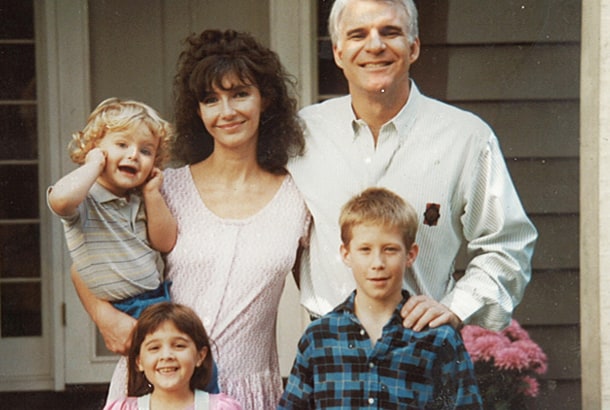 The film industry has brought us a variety of genres and subject matters from comedy to action packed thrillers, but for those of us who are parents, nothing quite hits home like a movie that shows what it is really like to be a parent. Through movies that bring us a realistic slice of realism in raising a family, we form a connection and see a little bit ouf ourselves as we go through the ups and downs of raising a family.
Here are the top five realistic films about parenthood.
1. Parenthood
Of course, we had to start the collection off with the Ron Howard film Parenthood. Steve Martin is at his best in this film dedicated to what it is like to be the father of a midwestern family. This masterpiece shows what it is like to struggle with the pressures involved in juggling multiple roles. Buckman is raising a large family while trying to keep it together on the job, maintain his marriage, deal with estranged relatives and bring it all together in the only ways that he knows how. He's in the process of learning how to be the best family man that he can. This is our top pick for number one movie about the realities of parenthood.
2. Bye Bye Love
With a high divorce rate in our country, Bye Bye Love was a timely film for its day. It shows the world that parents who are separated still need to work together for the sake of the children. Randy Quaid, Paul Reiser and Matthew Modine deliver stellar performances in this comedy that makes us see that it is possible to work with your ex when you both have a common goal. Parents who love their kids can somehow manage to pull their acts together, even though their marriage has fallen apart.
3. Mr. Mom
Mr. Mom gives us a good look at what it is like for a man to stay at home and raise the kids while his wife is out working. This film gets to the point of what men who choose to take on the role of stay at home dad really go through. Teri Garr stars as the successful executive with an amazing career, while Michael Keaton takes care of the home and the kids. This is one of the first films that tackles the issues fathers who choose to step into this role face.
4. Father of the Bride
Steve Martin nails his role as Father in this movie. It comes after his amazing performance in Parenthood and we're starting to get the idea that he knows how to give us a heavy dose of reality. The performance is flawless as he gives viewers a long hard look at what a dad goes through as he prepares for his daughter's wedding, then realizing that his little girl is leaving them. Martin along with Diane Keaton show how important it is to give one another support at this wonderful, yet difficult time in life.
5. Stepmom
Susan Sarandon delivers the performance of a lifetime in this complicated and difficult plot about a mother who is terminally ill. She realizes that her ex has moved on and there is a new woman in the picture. Facing her own mortality and doing what she must for the sake of her daughter, she instructs the new woman in her ex husband's life on how to be the best mother for her daughter because she knows that she will not be in the picture for long. This movie practically slaps us in the face with a hard core dose of reality showing the ups and downs of dealing with eminent death while trying to prepare your child for what is to come.
Tell us what's wrong with this post? How could we improve it? :)
Let us improve this post!