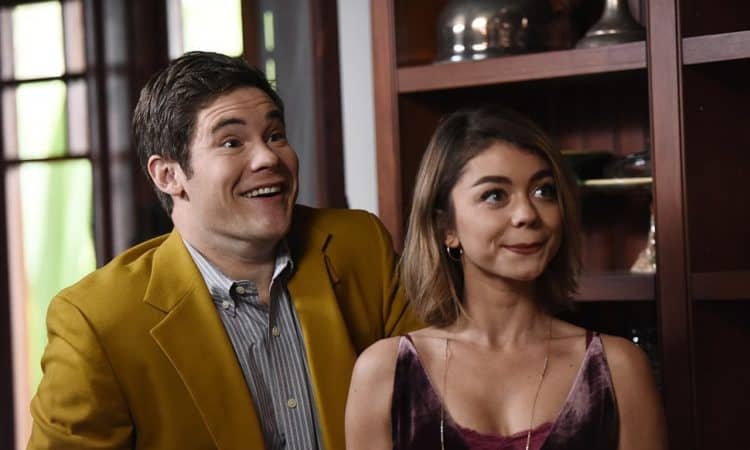 Modern Family has been a favorite among sitcoms for several years now and in all likelihood it seems possible to say that it's one of the most loved shows of the era. The idea of creating spinoffs however has been something that has been going on for many a year, decades in fact, and it would seem as though some people might be wanting to see the same thing happen with this show in the years to come. There are a lot of ideas that could possibly be explored when it comes to branching out but while some of them seem as though they might be kind of a stretch others tend to be less than solid when it comes to really considering them as complete notions for a new show. There are a lot of things that can be done to be honest, but those listed below are just a few ideas that might be considered as worthwhile.
Here are just a few notions that might be kind of interesting.
5. Phil and Claire (empty nest syndrome)
Despite how it might seem that the kids are going to be around for a while and Phil and Claire will always be there for them, there's a reason to think that one day there might be only the two of them living in the house. One might think that a story couldn't really revolve around a couple that has given their best years to the show while raising three kids that were essentially a huge part of their shared success, but the empty nest syndrome is something that is shared by a great number of people across the country and even worldwide and could be explored for a season or two at least.
4. The early years (Jay and De De)
This might be a little more difficult since one would assume that the show would have to make use of new actors to simulate De De and Jay. But it would be interesting to see everything that's been talked about and discussed throughout the history of the show concerning Claire and Mitchell's upbringing and how they came to be the way they are in the show. Plus it would be interesting to see how the dissolution of Jay and De De's marriage really happened and how the maelstrom really came to be. The issue is brought up throughout the show in a lot of episodes but seeing it firsthand might answer a lot of questions.
3. Cam and Mitchell
This is another relationship that seems to have a lot of off screen potential since the two do have a network of friends and associates that they talk about all the time and tend to focus on quite often. With all the hangups that Cam has at times it would be interesting to see just how his 'feuds' really start off since a lot of the drama that he brings to the table seems to be of his own making every now and again. In terms of the relationship there's plenty of hangups that come from Mitchell as well, and their poor daughter is kind of stuck in the middle now and again. This would be fun to watch simply because she's just sarcastic enough to put up with her fathers and their lifestyle.
2. Haley off on her own.
There's been times when Haley seems just, well, for lack of a better word, hopeless. But throughout the history of the show she's managed to display moments of brilliance that make her seem a little less than hopeless and possibly capable of being on her own. She's not completely hopeless, but she's just clueless enough at times that it seems as though a sitcom on her alone would be kind of interesting in that it might be another of the many programs that depicts a young woman and her struggles to make it on her own and prove that she's capable of standing on her own two feet no matter what comes along.
1. Alex's college years
Of the three kids in the Dunphy clan Alex is perhaps the most intriguing since she has the sarcasm factor, she's very attractive, and when she really calms herself down she's a very decent and likable human being. In short she's the most capable of the Dunphy's as she's also the most independent and least likely to need to help from her parents or anyone else. That's why taking a spinoff and focusing it on her life and keeping her family as peripheral characters might work since she shows a lot more promise and in the current political climate she could be a very empowering character that might help to inspire others.
There's no real way of telling just whether or not the show will get a spinoff, but there's no shortage of ideas that could be used to accomplish such a thing.