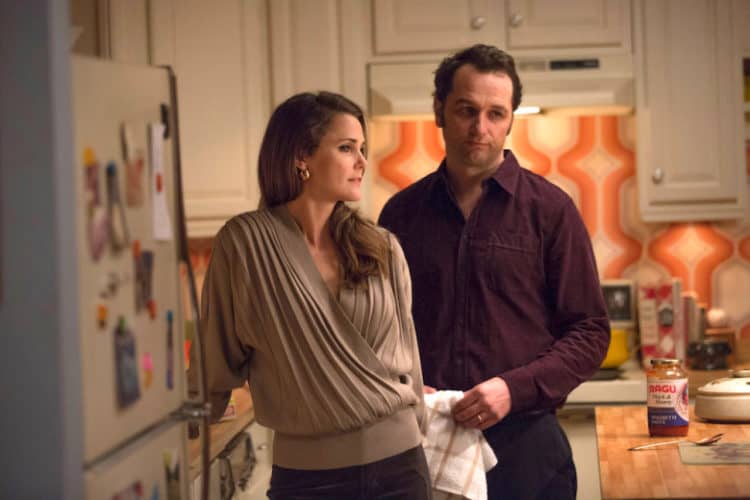 The Americans is a show that aired on FX, during the time that Ronald Reagan was President. In the show, Elizabeth and Philip are both agents with the KGB. They are also living in the United States, posing as American citizens. To further complicate things, they also have two children who are teenagers, neither of which has any idea that their parents are actually working for the KGB. The show aired for six seasons, and the clips represented here are from the final season. These are some of the most pivotal moments from that particular season of the show.
This is not a show that got the attention of a large audience, but the ones who did routinely watch it fell in love with it early on and they just kept coming back for more. As a matter of fact, the show became something of a flagship series for the network, and many fans were unhappy to hear that the series would be ending after the sixth season that is discussed herein.
1. The Americans Season 6, Episode 10
This is the clip for the series finale. In it, Philip is in a lot of trouble, so much that he's in danger of going to prison. He knows that people are searching for him. The situation also has an effect on the rest of the family, who all band together during such a trying time. This marks one of the first times that everyone in the family has come together as one in quite a long time, but there is always the potential for things to come to a boil yet again.
2. The Americans Season 6, Episode 6
Things are going on at the FBI that require some urgency, and this has a direct impact on Stan and Aderholt. While this is going on, Elizabeth gets an assignment that she can't refuse. However, her family also needs her and she has to make a choice between her career and her family, one that won't be popular regardless of what she ultimately decides to do.
3. The Americans Season 6, Episode 3
In this episode, Gennadi and Sofia aren't getting along, even to the point of allowing their friendship to completely dissolve. This might seem like a big enough problem, but there is almost always more than one issue going on at a time here. In this case, Elizabeth and Philip are constantly arguing about Paige. This is the direct result of a previous incident involving the three and you might say that the scars are still fresh.
4. The Americans Season 6, Episode 9
Philip finds himself in hot water. Although he's used to dealing with complex situations, but in this particular case, he's not sure how to handle things. At the same time, Elizabeth is having a hard time figuring out what to do when she finds herself being pulled in two different directions at the same time. By the end of the episode, both of the individuals find themselves being forced to deal with some life changing situations, and they will both have to dig deep within themselves in order to decide how they will deal with the events as they unfold.
5. The Americans Season 6, Episode 5
The agents are in need of some important information, and they are about to get a big break in their case. Before any of that can happen, they have to set up an operation to get the information they need, which prove to be dangerous. To make things even more intense, they are on a tight schedule, as they have to get the information they need before a big summit takes place.
If you have missed a number of episodes, these are some of the most important ones that you might want to catch up on. Of course, if you really want to know what's going on, you probably don't want to miss a single episode. This is a show that moves at a fairly fast pace, so missing one or two episodes can make it hard to keep up with the story later on.