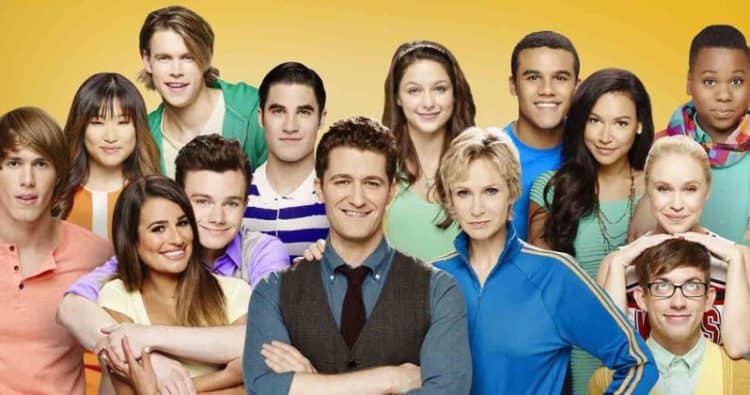 Music comedy dramas are tough work. Each episode requires countless of rehearsals just so that song and dance numbers could be perfected. The Fox Network series, Glee, was a culmination of six seasons' worth of memorable performances that livened up our screens each time it was on air. The series followed a high school glee club called the New Directions, who competed in show choir competitions. The club was composed of a combination of misfits and popular kids who shared a passion for music. It was an uplifting series that covered a wide range of social issues that are still relevant up to this day. We enjoyed back-to-back song numbers with surprise guest stars, and also fell in love with the series' characters and their unique storylines. Here are five of the most romantic ballads performed on Glee, in no particular order:
5. We've Got Tonight
The duet by Kenny Rogers and Sheena Easton could send sparks flying from a mile away. It's a you and me against the world ballad that is passionate and heartfelt. The intimate performance by Rachel, portrayed by Lea Michele (Scream Queens) and Finn, portrayed by Cory Monteith (Monte Carlo), felt vulnerable and real. It also helped that the two actors were a real-life couple during that time. Rachel and Finn were about to embark on a new chapter of their lives as they graduated from William McKinley High School, and the future felt uncertain. It was only natural to encounter some moments of doubts and setbacks in relationships, especially when both of you are eyeing different paths. Rachel and Finn just wanted to make the most out of their remaining time together, and this performance was a testament to their feelings for each other.
4. Endless Love
The performance by Rachel and glee club moderator, Will Schuester, portrayed by Matthew Morrison (American Horror Story: 1984) gave justice to the classic ballad by Diana Ross. Both characters gave their all to the performance and showed the other members how song numbers, on and even offstage, should be done. The scene was part of season 1 of the show, a time where the characters were still trying to find their footing and place in the glee club. There was still awkwardness among the members, and this could be seen in their earlier performances. The transition from uncertainty to peak confidence could be witnessed as the seasons progressed, and this performance felt like the beginning of good things that were to come.
3. Hello
Rachel was one of the characters in the show where audiences had a love-hate relationship with. There were times when she acted aloof and thought highly of herself, but there were also other times when she showed her sensitive and genuine side. One thing was for sure though, she definitely knew how to blow us away with her performances. The the Lionel Richie original that was sung by Rachel and Broadway superstar, Jonathan Groff (Mindhunter), who portrayed the guest role of Jesse St. James, the cocky lead vocalist of Vocal Adrenaline, one of the fierce competitors of the New Directions, felt like an explosion of vocal prowess. It was a merger of two fierce characters who knew how to put their talents to good use. The two characters also shared a unique Romeo and Juliet-esque chemistry that proved to be meaningful by the end of the series.
2. Just The Way You Are
The Billy Joel original was an unexpected performance that was delightful in so many levels. Its lyrics are spot on and can be applied to different kinds of love. The song was sung by the members of the glee club in one of the later seasons of the show, where all of them were dealing with life outside the four walls of high school. The episodes where the cast members got together as young adults were always touching and nostalgic. They may have had their fair share of differences, especially when they were still finding their place in the glee club, but they have managed to work things through and form a strong bond that made each other feel like family.
1. I Will Always Love You
The ballad originally written and sung by Dolly Parton was made even more powerful and popular by Whitney Houston. The melody and lyrics packed a punch and never fails to leave an audience breathless after each performance. The same could be said when glee club member, Mercedes, portrayed by Amber Riley (Infamous), belted out the iconic tune. Mercedes was an underrated character on the series, who deserved more performances like this. She had the pipes to carry the most difficult songs, and the attitude to work it onstage. Her romance with pretty boy Sam, portrayed by Chord Overstreet (Acapulco), on the series was also a breath of fresh air, and another reason why Glee was so popular during its reign. It broke social norms, and was not scared to experiment with different storylines that made the series stand out from the rest.