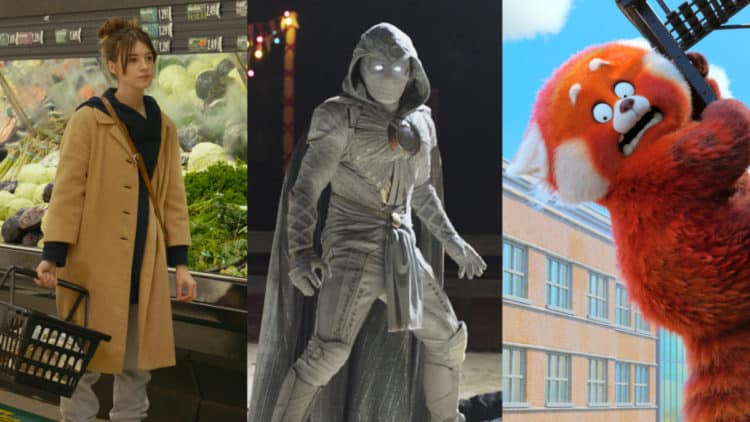 Disney+ isn't the obvious choice for providing an Oscar season movie marathon, but they (and their mousy parent company) are uniquely positioned within the film industry to provide exactly that. Mostly by virtue of their aggressive business acquisitions, Disney+ is currently playing host to a majority of the Animated Feature nominees and one of the Best Picture nominees (with an additional two competitors on sister streaming site Hulu). And that's only touching on their recent output, which is dwarfed by the vast swath of films, shorts and series that are increasingly proving themselves to be the cornerstones of 21st century pop-culture. They have, in short, made themselves culturally indispensable in the age of streaming.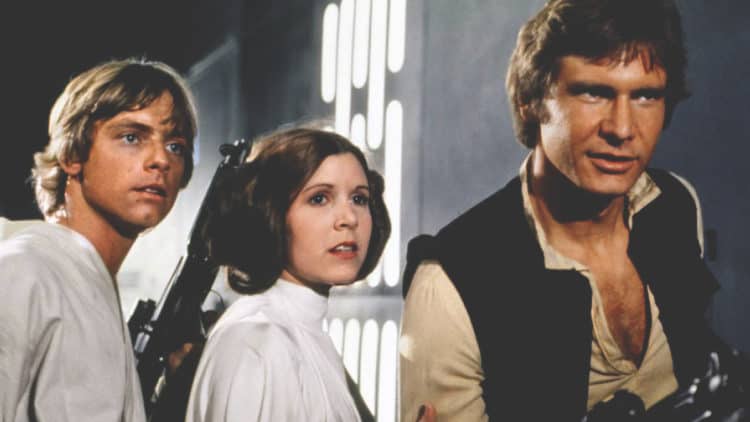 Star Wars: Episode IV – A New Hope (1977)
And when it comes to being culturally indispensable, ground zero has got to be Star Wars. One third of the late-seventies triple threat that gave birth to the blockbuster era of the 1980s (the other two being 1975's Jaws and 1978's Superman), its new entries in every decade since have been a rare uniting force in an increasingly fragmented cultural landscape. Despite how much culture has changed in reaction to this first franchise installment – and how much, in turn, the movie has been changed by its creator after the fact – A New Hope still absolutely holds up by any standard (even though many of us will go to our graves shouting that Han actually shot first). And given how much the franchise is rooting itself back in the sands of Tatooine, it seems like a perfect time to revisit the one that started it all.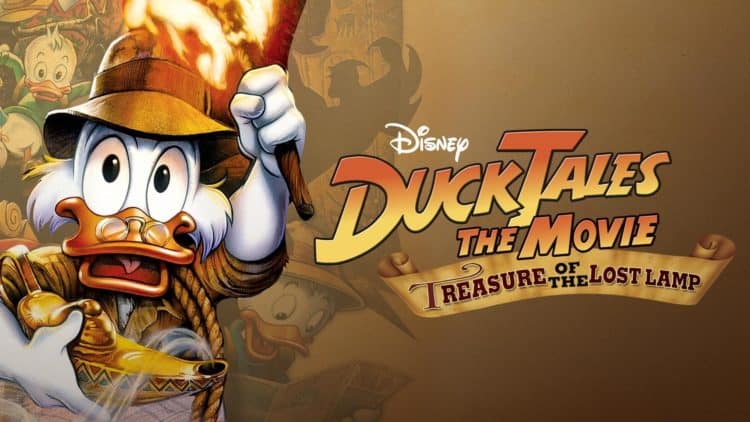 Duck Tales: The Movie – Treasure of the Lost Lamp (1990)
Caught up amid the Disney Renaissance of the 1980s and 1990s, there were more than a couple of great animated movies that got lost amid resurgence of the Disney Princess Musical. The Great Mouse Detective (1986) and Rescuers Down Under (1990) and even A Goofy Movie (1995) are all popular choices when it comes to this sub-stratum of Disney movie, but I would like to shine some light on another underrated gem that never seems to get its due in these kinds of discussions. Although I never gave the show it was based on so much as a peripheral consideration back in the day, I adored this proto-Aladdin feature film that spun off from it. Crisply animated, briskly written and tonally a bit closer to something like Wishmaster (1997) than Disney's actual genie-in-the-bottle classic from two years later, Treasure of the Lost Lamp was a fantastic riff on its core concept.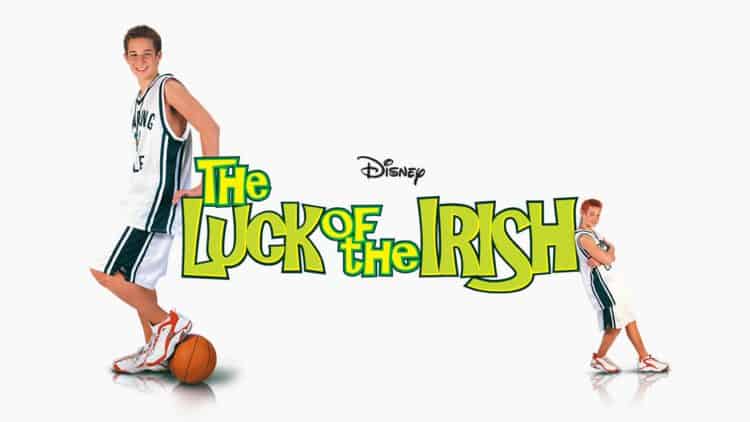 Luck of the Irish (2001)
Coming back to them all these years later, the Disney Channel Original Movies really were a lot better than they had any right to be. A dying breed throughout the 90's and 2000's, these kid-centered family dramas (often with a bit of a fantastical flourish) are basically glow-ups of the kind of post-animation classics that Disney shifted into making in the late 1950s. While hardly the best remembered of the lot, Luck of the Irish is among the better made-for-TV movies of its era, and definitely holds up as a fun, family-friendly viewing option twenty-odd years later.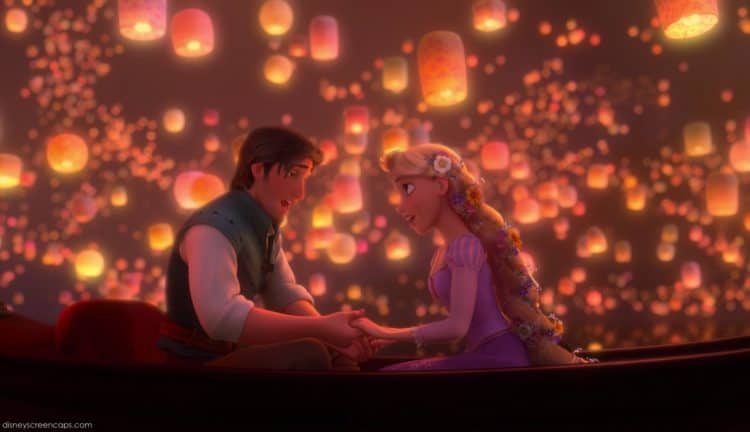 Tangled (2010)
Never my favorite of the dime-a-dozen Disney Princess movies, Tangled came and went mostly unnoticed by everyone involved. Clearly trying to ape the "serious,' devil-may-care attitude of the Dreamworks movies from the prior decade, trying to move on from Disney's last true-hearted attempt at 2D animation the year before and only a couple of years out from the cataclysmic popularity of Frozen (2013), it's understandable why the film simmered just under the surface for so long. But the film's comparatively modest (but fiercely loyal) fanbase and a far-better-than-necessary animated spinoff kept the franchise alive and well throughout the 2010s, and it eventually became something that I (and many others) turned to for want of something new while shut up in Quarantine since early 2020. And I'll be damned if it didn't hit me hard in the gut the second that that opening number started up. Lowkey the perfect quarantine movie, it proved to be a shockingly cathartic movie a full decade after its initial release. From the catchy songs to the affecting romance to frenetic road trip narrative, it really does come together in an altogether satisfying fashion by the end of its brisk 100-minute runtime. And when you're done? Well, there's still that animated series to catch up on.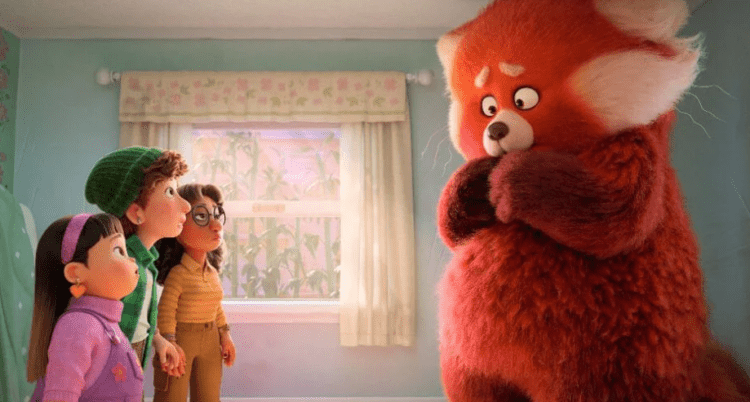 Turning Red (2022)
Pixar's latest movie to be shunted straight to Disney+ is a refreshingly offbeat, coming of age narrative that focusses on a Chinese-Canadian girl in turn-of-the-millennium Toronto caught at the intersection of traditionalism, modernism and young womanhood. Playing out like a satisfying fusion of The Mitchells vs. the Machines (2021) and Encanto (2021), it follows the pubescent tribulations of Mei Mei, a young girl who discovers that she will transform into a giant Red Panda if she becomes too emotional, and must banish it through a traditional family ritual before the next red moon or risk losing herself to the beast within forever. A deeply refreshing take from Pixar's place as Disney's "boy brand," Turning Red is bound to be another all-time classic of the medium once the dust settles from the current frothing discourse of it having the audacity to feature a non-white, non-boy at its center.