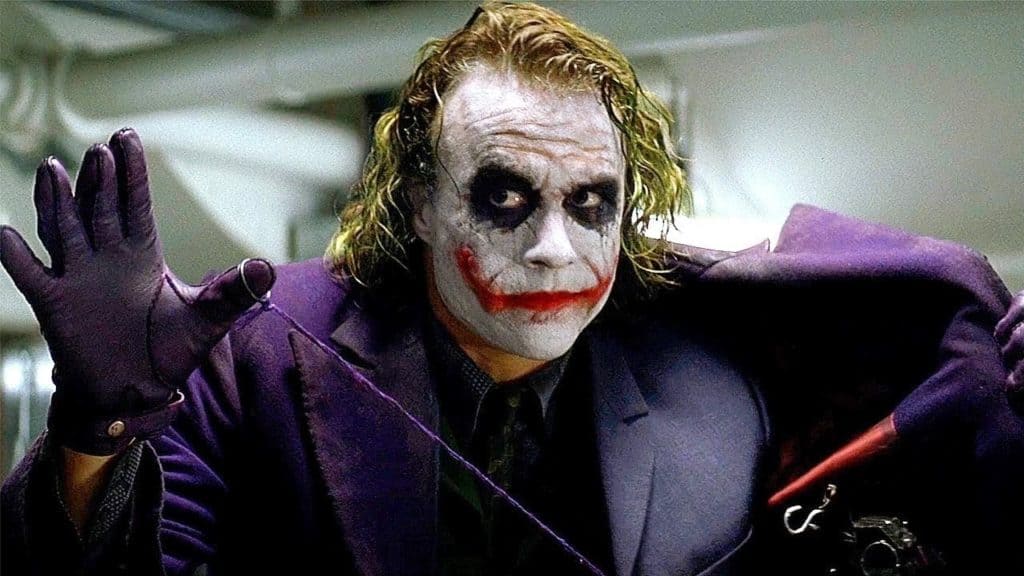 Admiring and respecting movie villains isn't something that a lot of people are really into but a lot of folks can at least understand since there are those villains out there that are just as bad as anyone and yet are still great enough that one can't help but feel are worthy of regard. It sounds kind of awkward, doesn't it? Normally society tells us to revile the bad guys, to push them to the side once they've been defeated, and show respect once they've been defeated and can be called some of the toughest villains in all of cinema. But respecting and admiring such individuals is a very personal thing for a lot of people since like it or not, the chaos that a lot of them represent isn't always the only thing that they have to offer. Sometimes, a villain is created in a manner that allows for a greater sense of balance, of purpose, and when looking past the chaos that they represent it's easier to see that there is a reason that they've been unveiled as they have over the course of one story or another. In this manner it's a lot easier to respect a lot of them since the order they serve while going about their chaotic ways becomes a little clearer. Villains are the ones that make things happen more often than not, even if it's not according to society's overall plan.
Here are a few movie villains that are easy to respect, and even admire.
5. Xenomorph
Let's be blunt: these things are bred to kill, feed, expand, and that's about it. There's no evidence that they have any other purpose, so in a way, they're kind of like a self-contained virus that can sustain itself and go long periods without needing to expand further. They can survive in some of the harshest climates, they have no individual drive other than self-preservation, since if not for this then they're all about protecting their kind, particularly their queen and her eggs, and they're unwaveringly loyal. In a sense, they're one of the most perfect creatures imaginable since they exist for a purpose, even if they are incapable of getting along with any other species.
4. Roy Batty
The fact is that Roy is a tragic character that was engineered to do as he was designed. But he wanted a longer lifespan, as any living, thinking being might want, and in the pursuit of this, he did several horrible things that painted him as a villain, someone who had corrupted his purpose in order to seek something his creators had never intended for him. When it became evident that he could not get what he wanted, Roy played the game with Deckard to the very end, making it clear that he could have taken Deckard's life or simply allowed him to die at any moment. But in the end, he showed mercy, and a sense of humanity greater than his creators.
3. Hannibal Lecter
Many would paint Lecter as undeniably evil since he had no remorse over what he did and was the kind of guy that would happily feast upon those that sought to harm or otherwise malign him in some way. And yet through it all, he's a very refined and knowledgeable man that won't harm anyone so long as they're not on his list of people that he can't stand or feels might be a threat. In fact, back in Red Dragon, the only reason he was willing to take Will out was that he'd been found out, and leaving Will alive wasn't an option. But apart from this, Lecter was rather choosy about his victims and was an impressive individual.
2. Darth Vader
Many people will say that Darth Vader is a monster, that he abandoned the principles that Anakin Skywalker had been sworn to uphold, but looking at it from a different angle, the Jedi failed. Their cloistered way of life, their dogmatic approach to the Force, and their inability to change undid them just as much as Anakin did, since otherwise, they might have figured out who Sidious was earlier and taken care of the matter. But Anakin did come from a hard life, and as one can tell through the books and movies his life didn't get much easier no matter that he had a chance at happiness at one point.
1. The Joker
This is kind of a personal choice since many people have their own take on the Joker and what he's all about. But the guy is chaos, pure and simple. He's the kind of guy that's hard to figure out simply because there's nothing to figure out, he serves a shifting purpose that, without any focus, would continue to change on a regular basis. If not for his decision to fixate on Batman it's fair to say that he would take just as much joy damaging his fellow villains as he does in trying to kill Batman. He's nuts in a way that feels as pure as it's bound to get, and one has to respect that he has a well-defined sense of who he is.
Even villains deserve some respect.