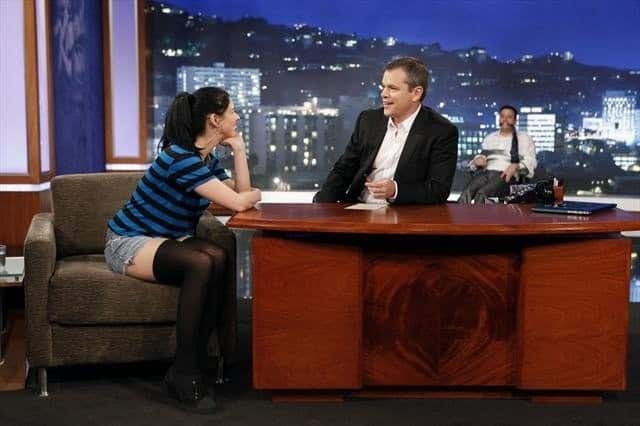 Matt Damon has been nominated for another Oscar this year for playing Mark Watney, an astronaut stranded on Mars who must engineer the means to survive the planet's harsh environment long enough to be rescued in The Martian. While that plot doesn't sound funny at all, for some reason the movie was mistakenly put into a comedy category at the Golden Globes. Yes the movie had some funny moments but by no means is this a comedy.
While we're at comedy, Matt Damon isn't exactly known as a comedic actor. However he's done tons of funny things when he's not in movies. Personally I think he's funny in movies whenever the role asks for it but it's rare you'll see him in an actual comedy (except for Stuck on You).
So in honor of his comedic talent I wanted to share five Matt Damon moments that truly made me (and all of you) laugh. Good luck to Damon at the Oscars
Ben and Matt take shots at each other
Ever since these two won Academy Awards people have been spoofing or making fun of their "bromance." The truth of it is that none of it is nearly as funny as these two taking shots at each other right on camera.
Guillermo Crashes the Matt Damon Interview
OK so it's more Guillermo than Matt but admit it, Damon is hilarious here.
Matt Damon and Sarah Silverman Punk Jimmy Kimmel
I think anyone that's ever seen this clip remembers it. It's absolutely hilarious.
Matt Damon impersonates Matthew McConaughey
People never heard Damon do an impression until this moment and it was spot on.
Matt Damon in Ocean's 13
I personally think this was his funniest role.
Tell us what's wrong with this post? How could we improve it? :)
Let us improve this post!