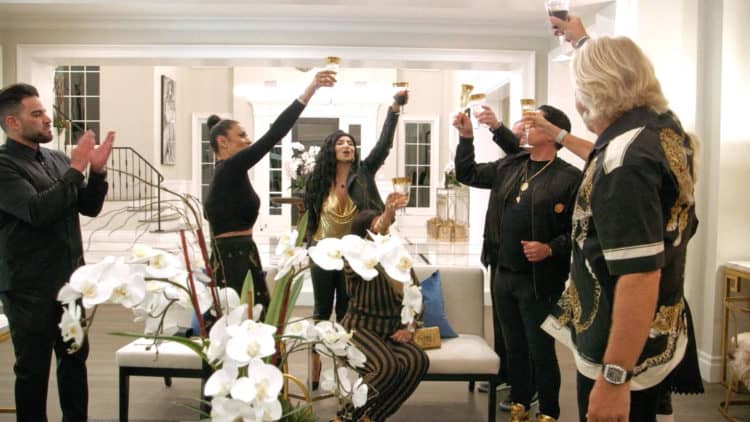 The 2010's generation will be viewed in future as the golden age of reality TV due to the many programs coming up, in this genre. With many reality shows coming up, uniqueness is a success determining factor; hence, producers come up with standout concepts to sell their ideas. One unique show that graces our screens is Shahs of Sunset. According to NBC, its plot focuses on the Persian Diaspora living in Beverly Hills and the entire region christened Tehrangeles. The center of attraction of the show is a group of friends and how they balance their friendship, work and many other social issues. The show is very educative, and for its nearly a decade run churning eight seasons, there are vital lessons it has imparted on its audience. Below are some of the lessons that you can acquire from Shahs of Sunset.
1. Culture Appreciation
One important lesson that this program gives us is on the recognition of our cultures. We all come from different backgrounds with diverse ancestries. For example, the show's casts share an Iranian heritage. Throughout the show, despite them having fun as friends in the exclusive Beverly Hills neighborhood, they still find time to give credence to their traditions. They find time to bond with their families and their friends and follow the set rules as they are supposed to in their native country of Iran. The Persian tradition is part of their identity, and they are not afraid to show it as their badge of honor. It is a vital teaching to us, more so, in this culturally diverse world of ours. Technological improvements have had many lose touch with their traditions, as we are in the process of getting into the cultural boiling pot. In such a situation, there is a high risk of not understanding our respective cultures as we get modernized.
2. The Benefits Of Friendship
A recurring theme throughout the series is that of friendship. The cast members are friends who have known each other for quite some time. They go through different issues in their professional and social lives, but at the end of the day, they always find time to be there for one another. Friendship is essential as you have someone close to you that you can share your life with. They make up for fun times and help us to get by when things get out of hand. You may also notice that there are strong family bonds depicted throughout the series. A particular one is that of GG and her mother, who she treats with much affection despite her fiery personality. She is also close to her sister Leila, who takes on a recurring role in the series.
3. Acceptance And Tolerance
When it comes to the lesson of acceptance, the best person to learn it from is Reza Farahan. He takes on a leading role in the show, and is openly gay according to the show's Wikipedia page. He got into the show to help portray a good image of gay people, mainly after reports emerged of the increased suicide rate among gay teenagers due to bullying. He also helps maintain a good representation of the Middle Eastern people, more so considering several stereotypes of this community were becoming prominent at the time the show premiered.
In the show, he still struggles with gossip due to his sexuality though he does his best to overcome it. His friends are his biggest arsenal, and they show immense support to him, and do not focus on his differences. His fiancé, Adam, is also by him despite the ups and downs in their lives. Here, we get the theme of tolerance and acceptance, which helps us to accept and appreciate our differences and shortcomings. The other cast members also have their issues that the group overlooks as they enjoy the diversity each of them adds to their friendship circle.
4. Getting A Balance In Life
It is no secret that life might get complicated, especially as we age and assume adult responsibilities. While it is quite the task to achieve a proper balance in life, a trial towards this goal never hurts and makes things relatively simple. In the show, you can see how the cast tries to balance their professional, personal and social lives while at the same time not overlooking family and traditions. While it is tough to get the balance, the friends try their best, though at times their friendship bond is on the line. In our bid to get a proper footing on all aspects of our lives, we should not overlook one at the expense of the other. While a little sacrifice might come in handy once in a while, try to have a sort of equilibrium to get you through your daily struggles.
5. Family Is Essential
The theme of family ties is one not to overlook if you follow the series. Family is very important, even though at times you may not get along with each other. GG, for example, has a hard-headed personality, but her family always gives her the support that she needs. When the show began, she was unemployed, but her father had her back financially. She is now an entrepreneur and her sister Leila helped her to get a footing when she ventured into business. The friends are like family to each other, and they provide help to anyone in need to the best they can. The show helps us appreciate our family as they come to our aid when we are low. Through their kinship, the cast is also able to appreciate their ethnicity.
Conclusion
The show, Shahs of Sunset is a good breath of life to the reality TV genre as it comes with a distinctive concept, which focuses on the Iranian Diaspora. It has been a standard on Bravo TV for eight years, and presently it has 103 episodes. Above are some of the lessons you can get from the show.