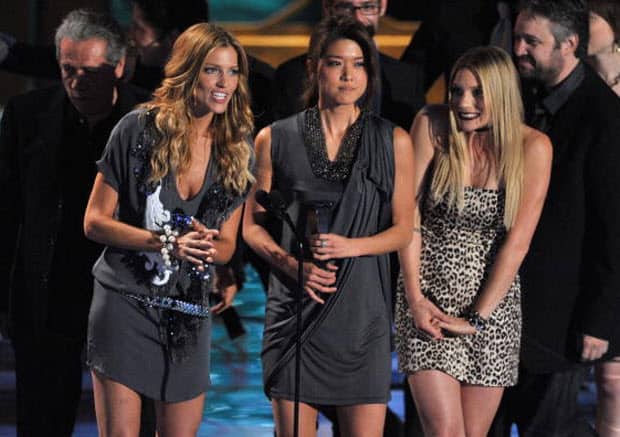 Nearly everyone has a favorite TV show, but when a certain show is loved by so many people–yet still fails to get the same love from big time execs–it somehow becomes a cult classic. Much like movies that have the same types of followers, some TV shows hope that loyal fans stick by their side to watch an episode or season no matter what. And because we know just how much fans love them, here are the five best cult TV shows.
5. Sports Night
As someone who is openly obsessed with sports, this show was one that I personally looked forward to watching because it was written as an insider of shows like Sportscenter. My fellow sports geeks still reference this show for some reason, it only lasted two seasons–1998-2000–but I'm still convinced that this show could do well if it came out now and incorporated some of the modern trends like Twitter and Instagram into the writing.
4. The Wire
One show that I personally never got into, anyone I do know that did watch this show rave about it. The Wire did a good job of bringing multiple plots together and creating a simple, yet still, intense show on a regular basis that had viewers making sure they continued to keep up with the good, bad and ugly on the streets of Baltimore. With its simplistic approach, many shows today have a similar feel–like, for instance, House of Cards on Netflix.
3. The Ben Stiller Show
While Ben Stiller might be a big-timer these days, even found himself on Saturday Night Live for a four episodes before leaving on his own will, he required a TV show to try and get known in the early '90s. Starring alongside fellow comedians Andy Dick, Janeane Garofalo and Bob Odenkirk, Stiller and a writer by the name of Judd Apatow gave the actors creative control on skits that well-known shows wouldn't even let get out of a brainstorming session–which makes it so appealing to its faithfuls.
2. Pushing Daisies
It was an interesting concept–with the star of the show being able to bring the dead back to life with just a touch of his finger–and had a certain appeal to it because of its humor. If Pushing Daisies were a pie, the ingredients would be taking some comedy, mixing it in with drama and adding a hint of romance to bake this tasty TV treat that viewers are still upset over being cancelled following just two seasons
1. Battlestar Galactica
Although the show was a remake of the original series from the '70s, Battlestar Galactica was more than worthy of holding its own thanks to superb writing and, dare I say it, better plot. Utilizing the post-millennial info that the writers and producers had at their disposal, the sci-fi show did a great job of creating mind-blowing space battles and a plot that showed things were taken pretty darn seriously on the Galactica ship.