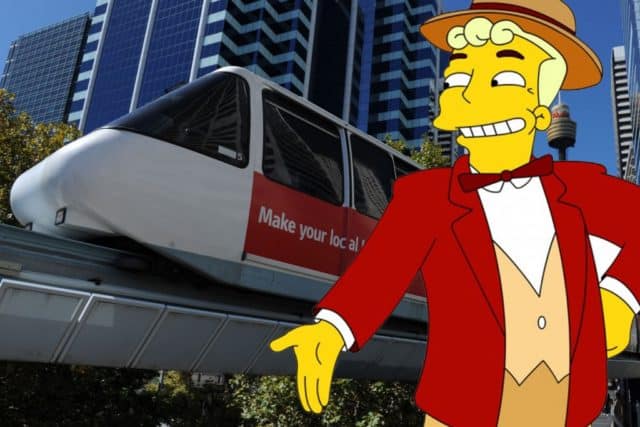 Throughout its long and storied, somewhat controversial run, the hit show The Simpsons has garnered praise and criticism in equal helpings for many years. In the beginning the antics of the family and the townsfolk seemed to irk quite a few people, but eventually went on to win over a fan base that grew with each passing year. Part of this success came from sticking to a core group of characters that never really changed, while another part came from the revolving door that allowed cast members to come and go. Some of those were seen once and never again, but were often fondly remembered for their minor contribution.
Here are five great Simpsons characters that only appeared once.
5. Jessica Lovejoy
Beware the preacher's daughter seems to be the message that is pushed for all of five seconds in this episode. Despite being connected to a fairly common character fans only get to see Jessica once when she interacts with Bart. Strangely enough she easily displaces him as town baddie number 1 for a short time as she proves that she's far more willing to be wicked than even Bart deems appropriate. Voiced by Meryl Streep, Jessica is that one character in a hundred that actually seems to give the spiky-haired Simpson boy a run for his money.
4. Shary Bobbins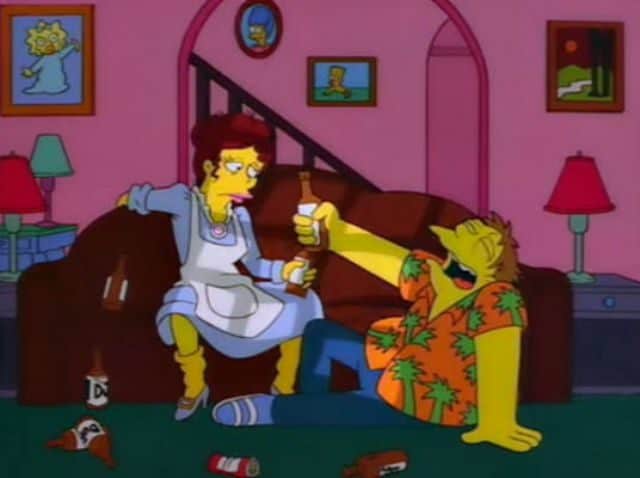 So go ahead and call her a blatant ripoff of another beloved character, but Mary Poppins never had to deal with the likes of the Simpsons. In this episode Bobbins not only finds out that the crazy, dysfunctional lifestyle of the Simpsons is necessary, but its preferred. Not long after realizing this she floats away with her magical umbrella, right into the path of a jet engine that makes a return trip to the show quite impossible.
3. The Spirit Guide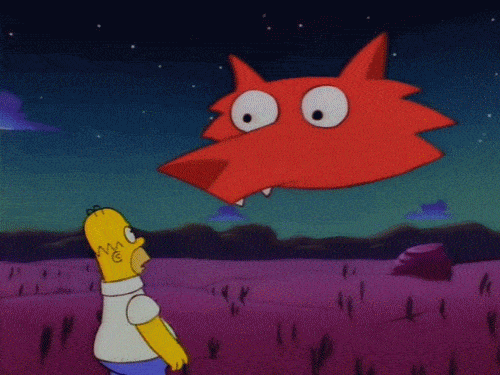 Let's face it, Homer has done some truly strange and dangerous things in his run on the show. Eating a handful of Guatemalan Insanity Peppers though is taking it to a new level. This spiritual coyote character might have been omitted entirely if not for the smooth and unmistakable voice of Johnny Cash lending his talents to the show for this unusual but quirky character. Sometimes it doesn't really matter how crazy the character is, so long as they have the right voice they're almost assured to be remembered.
2. Hank Scorpio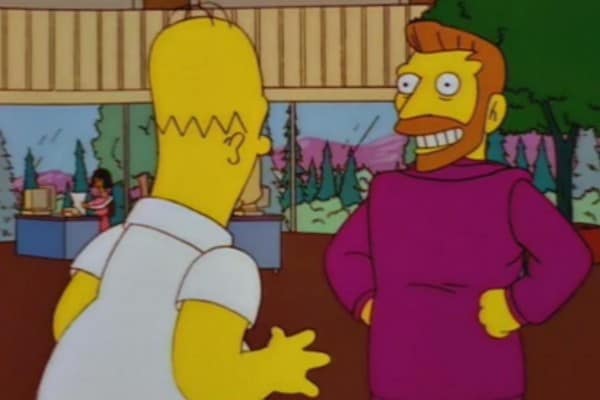 If the name alone didn't clue you in to the fact that this character is a little over the top, then the episode he appears in might just do it. Voiced by Albert Brooks, Scorpio is the most awesome and accommodating boss anyone could have, with just one little drawback. He's bent on world domination. Still, some people are likely to shrug their shoulders and consider it a trade off worth making, so long as they get what they want. This potential Bond villain was one of the more memorable characters that never set foot on the show again, but is remembered largely because he is simply so out there that he's in a class all by himself.
1. Lyle Lanley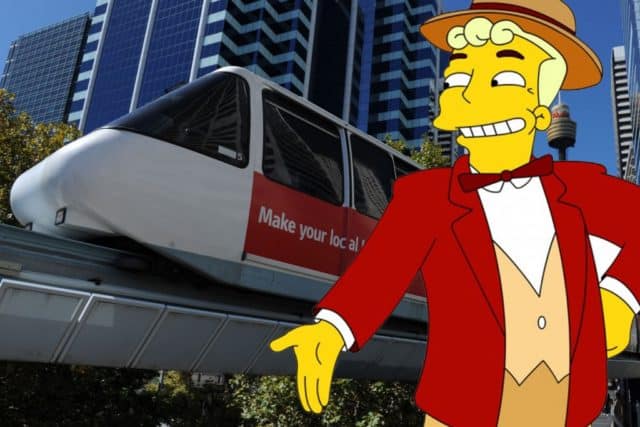 This rather slick-talking individual was actually voiced by an actor that was featured more than a few times on the show, late great comedian Phil Hartman. Lanley was an amazing character simply because he was so likable, so charming, and so ultimately crooked that the whole town, except for Marge, fell for his con. Convincing Springfield that they absolutely needed a worthless and dangerous monorail and then splitting town with the money was no doubt diabolical, but it was done with such panache and charisma that the townsfolk didn't seem to care.
Final thoughts
Looking down the roster of Simpsons characters one can't help but note how many voice actors, unique characters, and plot lines have been used over the years. Those that came and went within a single episode might not have been pivotal to the overall theme of the show, but its safe to say that many fans still remember whatever impact they left.
Tell us what's wrong with this post? How could we improve it? :)
Let us improve this post!