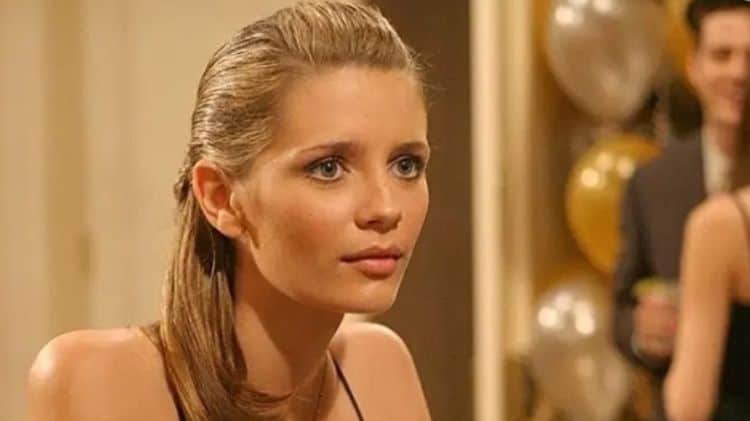 It's bound to create an argument if anyone decides to say that one actor or another wasn't as important as they believed themselves to be on any given show since some people might have the idea of defending those that could be named. Some actors tend to think a little too highly of themselves at times and develop the bad habit of thinking that they're worth more than they're already getting paid, or confident that they don't need the show that's been keeping their popularity at a certain level and feel the need to leave. The sad part is that those that have left the shows that have helped them out have often found that life is a little harder when the fame they thought they deserved isn't bound to be granted to them anywhere else. In some cases, those actors that have been fired have discovered that while they might still be able to get work, it's nowhere near as great as they thought it would be. The thing about this is that some actors are great on the shows that allowed their fame to skyrocket, but once they leave those shows they find out that their fame doesn't extend as far as they believed it did.
Here are a few actors that believed they were more important than the show that made their fame.
5. Denise Crosby – Star Trek: The Next Generation
Imagine being a part of something that was brand new and just starting out and somehow feeling that you weren't being used as you saw fit, so you didn't make it past the first season? That would be Crosby's character, who she thought was window dressing for the most part, which is kind of amusing really. The fact that she was so vocal about her part and what she felt was a lack of dialogue and action makes a person wonder if she ever watched the show in the past, since her character's duties were taken over by Worf after she was let go, and wonder of wonders, Worf stayed on through the show and the movies, even when he didn't have a lot of dialogue.
4. Mischa Barton – The O.C.
Admitting that your character has been through so much and that there's nothing else to do with them doesn't inspire a lot of confidence in anyone since it makes a lot of people feel that Mischa wasn't really into what she was doing. Apparently, she thought that she could do better outside of the show, but apart from independent movies and modeling she hasn't really done much with her career, but she has been working steadily. Still, trying to explain to someone who she is might be an exercise in futility unless one happens to follow the independent movie circuit and has seen her a few times. Stating that your character has nothing left to them is tantamount to throwing in the towel.
3. Shelley Long – Cheers
Another person that thought she could do better away from the show that was holding her aloft, Shelley didn't really go on to do much after she left, and while some folks will probably argue with that sentiment, it's not entirely wrong. Up until she guest-starred on Frasier and then much later became a recurring character on Modern Family, it was kind of hard to say what she'd been doing for so long. It's easy enough to look her up and figure out that she did what she could to keep things moving along, but Shelley is kind of remembered more as a footnote in Cheers' history, and as the crazy grandma on Modern Family. That's a strange legacy to leave behind.
2. Charlie Sheen – Two and a Half Men
Charlie Sheen was plenty famous before he came upon the show Two and a Half Men so to be fair, he CAN make it away from his show, but after he exited, and the WAY he exited, made it clear that he was pretty much washed up and had over-estimated his worth in a big way. He continued to work and has continued to forge a legacy that's all but destroyed anything that has come before, but people are still willing to follow him for some reason, perhaps because he does have a successful past, despite his spotty present and the recent years that have seen him act like a grade-A jerk.
1. Katherine Heigl – Grey's Anatomy
Katherine has become notorious throughout Hollywood at this point for being difficult to work with, especially since upon leaving she offered a parting shot that didn't sit well with the series creator. But as much as people might want to argue about her film career, she hasn't really done much worthy of note since she left, and being pretty and bubbly hasn't managed to get her much more than a few nods of recognition.
It's not exactly wise to turn up one's nose at the show that helped to make their career.