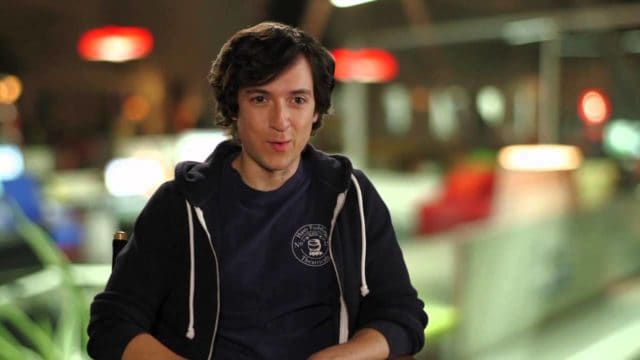 When it comes to launching new television pilots, it is almost impossible to know which ones will tank and which ones will take off and soar. Well, when Silicon Valley was released in 2014, it was one of the most well-crafted TV shows on the market, and the energy and commitment to excellence that has made this show a success in its unique approach to creating a satirical presentation of the highly lucrative tech world in the Silicon Valley. One person who has played an immensely significant role in the show's success is actor, Josh Brener.
Brener, who also starred in The Internship, plays the role of Nelson Beghetti, a goofball who everyone seems to love. While Brener defers to the talent of the writers when discussing the success of the show, there is no denying that he brings the scripts to life. Following are five things that you didn't know about Josh Brener.
1. Brener Has Absolutely No Background in Tech
In a show that focuses so heavily on the tech world, it is amazing that an actor with no background in the technology world can so easily integrate into the processes and scenes. If anyone is familiar with the geeks of the tech world, they can recognize a fraud a mile away, and the fact that Brener has lasted this long without being called out speaks to his commitment to do his research and embrace his role.
2. Josh Embracing the Mindset of His Character
Since the shows start, Big Head has moved from being the laughing stock of one fictitious firm to a multimillionaire mogul of the rival company, and back at the bottom again. Josh says that what makes this possible is that Big Head does not care, either way, and he loves that about the character. He believes that something highly creative and liberating about that type of mindset.
3. Luck Has Served Brener Well
It is obvious that Josh Brener has talent, but when he is asked about the breaks that he has received, he quickly points to the fact that luck has played a major role in his ability to secure roles like the ones in the Internship and Silicon Valley. He said that it was simply being in the right place at the right time. He said that it was his goofing off in his acting class at Harvard that actually prepared him for his first major audition in Hollywood.
4. He Is Humbled by the Talent That Surrounds Him
There is no doubt that Josh Brener is a rising star with a very bright future, and one of the things that he has been working for him is the fact that he has a respect and appreciation for the talent around him. That can be a rarity in a place like Hollywood, where people tend to believe that everything is about them, but Josh gets it, consistently raving about the talented writers and actors he works with while shooting Silicon Valley.
5. Brener is a Huge Dreamer
While Brener does not have a tech background, there is something that is inherent in him that makes him ideal for the show. He is a big dreamer. He always sees himself doing something bigger and better than what he is currently doing, and with the show shifting gears to engage some bigger ideas, which primarily what the Silicon Valley mystique is all about.