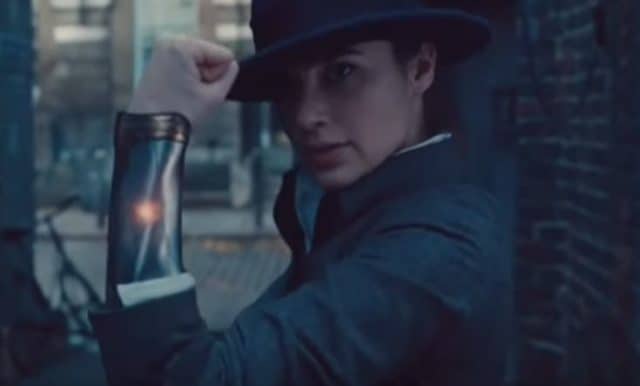 As if there was any doubt that new Wonder Woman footage would be released today. The movie has clearly gone from not sharing anything at all to releasing new pieces of information and footage on a daily basis. Looks like the studios have decided to put this marketing campaign into overdrive. We now have our very first clip of watching Gal Gadot in action. The scene that takes place in this video is an alley fight.
Gadot isn't wearing her signature costume quite yet but we get a glimpse of her bulletproof wristguard (or whatever its called) and slight peek at what she's got on underneath her civilian clothes. I have to say my favorite part of this clip is seeing Gadot wearing glasses. It's kind of sexy is it not?
But here's my real take on this. And this is a big concern of mine. So yeah, Chris Pine is the comic relief here and the line "is there anything else you want to show me?" is appropriate but haven't we seen the scene 100 times before? I think that could be a massive hurdle facing this movie. We've seen superheroes fight to no end and now it's different just because we're seeing a woman?
Maybe I'm not giving the movie enough of a chance but there's gotta be more to this than seeing Gadot in a sexy outfit which I agree will get our attention for a good 10-15 minutes, but when that wears off will we have a good movie on our hands? I unfortunately remain skeptical right now.