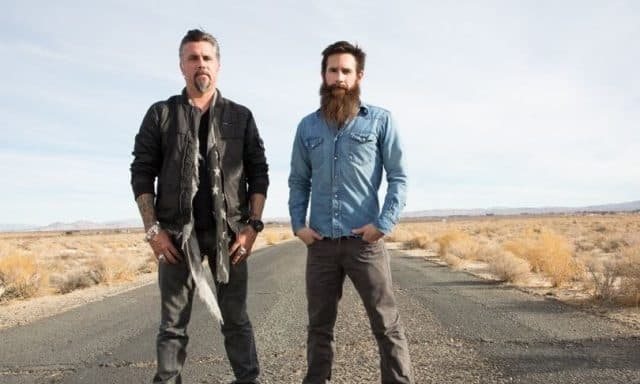 You don't necessarily have to be a fan of cars in order to know just which ones are your favorite on the show Fast N' Loud, but it might help to know a few things. It's worth it to know more than just how to insert the key and hit the gas pedal after all, since real car enthusiasts could possibly tell you where every last part of their ride came from and who manufactured it and what year each piece was modified and so on and so forth. Some people truly get into their cars and it's impressive to learn just how much they know about the automotive industry and what goes into each vehicle. There are no doubt some standard parts and practices that go into each vehicle ever made, but a lot of them are so custom that trying to compare them would be like saying that an apple is like an orange. You'd get a lot of blank stares from car lovers over this no doubt.
But Richard and his crew aren't just there to talk about cars as you might already know if you've watched the program. They go all over trying to find the right kind of rig that they can purchase, tow back to the shop, and then restore back to its original glory, or to something that they have in mind to make it pop in a way that is nothing short of awesome. You can just imagine the cost that goes into some of these vehicles since a lot of the parts that are required for some of them are either not manufactured any longer or need to be modified in order to actually fit the vehicle. A model year difference can often be something that is much more difficult to work with than people might think. If something doesn't fit just right, as though it was made for that purpose, then it won't work and will need to be reconditioned so that it can fit or scrapped entirely in order to find something that will work.
But the hot rods and the classics that Richard and his crew work with are easily amazing enough that you can imagine that they aren't satisfied until the job is done and every last little piece is fit into place. That they have their favorites isn't too hard to imagine, but the clip below might make people wonder just why they don't favor some of the other models that they've seen come through the shop. The answer to that is simple: they have their own favorites just as other people do and aren't about to bend their definition of what makes a great car just because someone else has a differing opinion. The cars in the clip are impressive to look at and very beautiful in their design. They might not be your little slice of heaven but to those that work on them continuously they're nothing short of awe-inspiring. Even for someone that's not a car enthusiast it'd be hard to say that these vehicles are anything but awesome.