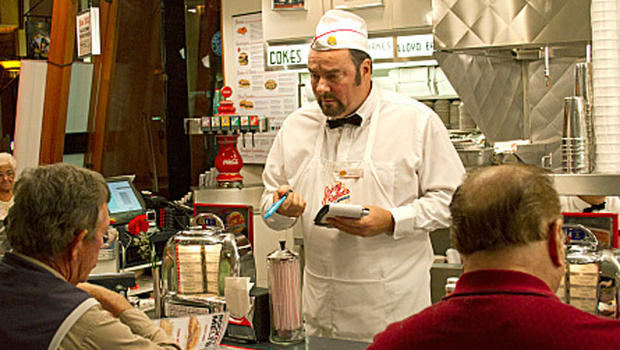 Undercover Boss is in Season 8 in the United States, which speaks volumes about its appeal for its viewers. Although there are still a number of episodes that haven't been shown on TV, enough have been for us to come up with a list of our favorite executives on Undercover Boss Season 8 so far.
Here is our list of our favorites in not particular order:
John Fuller
John Fuller is both President and CEO of The Coffee Bean & Tea Leaf, which is a coffee chain with franchises in the United States as well as 29 other countries situated all around the world. This is not his first time participating on the TV show, which might have contributed to the fact that he was recognized by one of his general managers, Tatiana, who told a heart-wrenching story about her husband whose kidneys had failed because of a bad prescription.
Sharon Price John
Sharon Price John has been the President and CEO of Build-A-Bear Workshop since 2013, where she collaborated with a team of experts to restore the business's profitability. She is planning a number of changes based on her experience with her employees, with examples ranging from the launch of the Traditional Cocoa Bear to a faster onboarding process and the solicitation of opinions from seasoned associates for the purpose of updating the training process.
Jeff Dudan
Jeff Dudan's appearance on Undercover Boss has been a long time coming, seeing as how it was meant to air last season rather than in Undercover Boss Season 8. Regardless, he is the founder of AdvantaClean, which is a franchise chain that provides light environmental services such as mold remediation and air duct cleaning. As a result, it should come as no surprise to learn that his experience proved to be exhausting but at the same time rewarding in that it provided him with some interesting thoughts about the current state of his business as well as how he can move it forward for the future.
Greg Scott
New York & Company specializes in wear-to-work apparel and accessories for women that are sold through retail stores, its own stores, and its e-commerce operation. Its CEO, Greg Scott, got a good look at the ground level of its operations, which provided him with some ideas for improvements that he has promised to implement at some point in the future. With that said, it is rather entertaining to note that he learned that not all of his employees considered their brand to be as hip as he would like, meaning that could be one of the first areas for improvements once he starts making changes.
Renee Maloney
https://www.youtube.com/watch?v=GvraBwvRayI
Renee Maloney co-founded Painting with a Twist in 2007 but has since built an empire with more than 300 franchises in 36 states. Like most of the other executives who have participated in the TV show, she came away with a newfound appreciation for the artists who make her business possible, which is why she instituted an artist advisory board in order to get more feedback from her employees so as to make them that much more satisfied. Amusingly, Maloney actually came close to been revealed on the TV show, though she managed to prevent the incident by asking the person who had recognized her to leave so that the shooting wouldn't be disrupted.
Tell us what's wrong with this post? How could we improve it? :)
Let us improve this post!