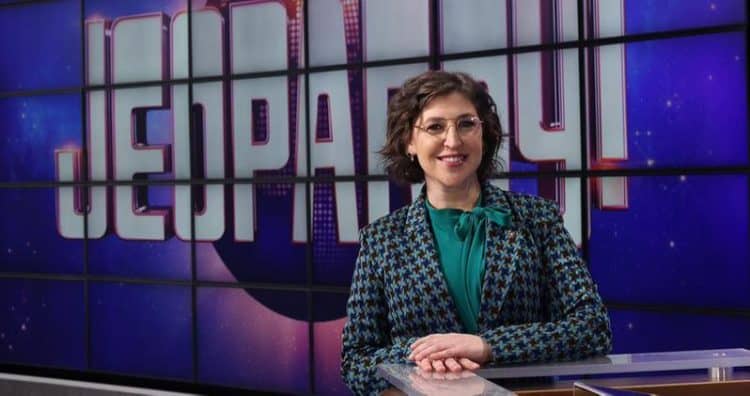 It was never bound to be easy to select a permanent host for Jeopardy! since replacing Alex Trebek isn't really possible considering everything that the legendary game show host gave to the show and to the audience. With his passing in November though it was evident that someone was going to have to step in to host the show, but not fill his shoes since right now many happen to think that this is impossible. Even Mayim Bialik, who people are absolutely loving it sounds like, is someone that people think can fully replace Trebek, though she is pleasing the audience quite a bit with her presence and her astute and very impressive manner when it comes to the game. One should be able to admit that she's been able to rise to a challenge over the years since her time in Blossom and in The Big Bang Theory, as well as the interest in becoming an actual neuroscientist, have shown that she has the type of skill and determination that can propel her into this current position. Right now it would appear that Mayim and LeVar Burton are the two most anticipated names to see when it comes to who will take over the permanent host duties once the current round of guest hosts have been exhausted. Many upon many people have been pulling to see Burton take the spot, but at this point, a lot of folks have been swayed by Bialik's performance and might be finding it tough to pick between the two. That definitely poses a bit of a dilemma since the understanding that Alex Trebek will always have a special place in the hearts of many people, but the show must go on as people say, and leaving Jeopardy! without a welcoming face isn't an option.
So far, Bialik has been just as charming as people have wanted to see her and on top of that her overall intelligence is a boon for a show such as this since she happens to be quite intelligent. She might not know absolutely everything, but obviously, she does have the answers that the judges are looking for in front of her and can check when she needs to, just as any other host has been able to do. The fun thing about Jeopardy! is that it draws from a wide range of subjects and is not quite as intellectual as some people might want to think. Some of the answers are fairly tough to figure out, but it is a game that tests a person's knowledge and how much they've learned throughout their lives in a very fun manner that gets people thinking quickly so that they can race for the answer ahead of the contestants. Not every contestant is going to be able to get every answer, but the show does expose the strengths and weaknesses of the contestants in a way that becomes pretty obvious when people find that they can't answer certain questions. Through it all the host is expected to be calm, friendly to a point, and able to keep the contestants in the game by being personable enough that people will want to stick around. Just imagine a hostile game show host that would entice people to walk off. That kind of show might not last long.
It's fair to say that Mayim has the kind of personality that people have been able to pick up on and enjoy since many are hoping at this point that she'll be the next permanent host of the show, though many others are still holding out for LeVar since they happen to think that he would be perfect. Either way, it feels as though the show would be in good hands no matter who's picked since between the two it's extremely hard to choose, as both hosts bring a great attitude and a lot of charm to whatever they do. Once all is said and done one can imagine that there will be a few disappointed fans, but it's also easy to think that people will still keep watching the show no matter if their pick isn't selected to stick around. Jeopardy! is, after all, one of the greatest game shows to ever be created since it's not complicated, it's not too easy, and it's not burdened by a bunch of flash and pomp that might take away from the game experience. Plenty of game shows that use the type of gimmicks that were just listed do just fine for a while depending on their host and how the game is played, but Jeopardy! has remained a simple game for quite a while that's been dependent in a great way upon its host, and it's likely that people want to see this practice continue. But it's bound to be a tough decision.
Tell us what's wrong with this post? How could we improve it? :)
Let us improve this post!