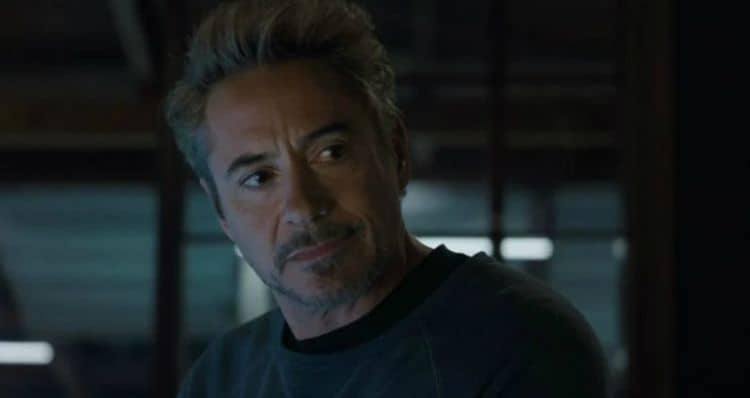 There are still plenty of MCU fans out there that would love the chance to walk through a part of movie history that actually exists since it's not part of a sound stage, and the cabin that Tony Stark and Pepper Potts moved to in order to start a family would be one of those locations. The cabin can actually be rented on Airbnb as one TikToker has shown, and it's fair to say that a lot of people would pay a great deal of money to make this happen since some folks are absolutely nuts when it comes to obtaining or experiencing anything that has to do with the movies. Located in Fairburn, Georgia, this estate is just as it appeared in the movie, minus the time-traveling apparatus that was set up near the end of course. But the curious thing about not seeing that it was featured in a movie in the listing isn't that surprising really since one can imagine that a lot of people would be making the trip just to take pictures on the estate and as a result, it would be kind of hard to keep folks from trespassing just so they could get their photo taken at the actual cabin that was featured in one of the most successful movies ever made. Seriously, renting it out would probably be a pain in the backside if there were hordes of people coming around just to say they'd been there. That wouldn't be much of a vacation really.
This is how it happens with a lot of sites that are used in movies since people tend to mob areas without even thinking about it, especially if they're not that far away or have the means to travel to said locations. The Goonie House in Astoria, Oregon had to start turning people away since too many folks didn't remember to respect the grounds and had to keep pushing things in order to get the shots they wanted and to document their time at the spot. There have been other areas that have been a little more open to visitors and fans, while others have had to nearly drop off the map in any way possible to keep from being continually overrun by eager spectators and fans that wanted to see and experience a bit of cinematic history. So really, hearing that the location doesn't openly broadcast the fact that it was used in Endgame isn't hard to understand since it's a very beautiful place and looks like a pleasing, tranquil vacation spot that would be able to entertain quite a few people. But it also looks like a spot that could be easily overrun by fans that have little to no respect for what they're attempting to glorify.
The interior no doubt looks a little different since the movie had to feature certain items and tools that Tony Stark needed for creating the model of the time machine that the team used to retrieve the Infinity Stones, but apart from that, it does feature three bedrooms and three bathrooms, which is a huge advantage that a lot of people would likely appreciate. But as it's been mentioned, seeing Tony and Pepper downgrade to something that was essentially far less in scope than what they were used to was kind of awkward for some people to get used to. After all he'd been through in space and in trying to get home though, it's not hard at all to think that Tony's mindset had changed in a big way, and a big part of that was due to his failure to keep Peter Parker from fading away once Thanos had snapped his fingers. Even worse is that with his spider-sense, Peter is said to have felt it coming, and knew that something was horribly wrong. After all that had been said and done in his life, to see Tony as vulnerable as he'd ever been, was definitely a switch for a lot of fans since a lot of people were used to seeing Tony being cocky, sure of himself, and always in control of his emotions, for the most part. It wasn't often that he showed any type of vulnerability, but Endgame was a big switch for a lot of people, and it drew out a lot of heavy emotions that a lot of folks couldn't deal with as well as they might have liked.
But finding the cabin and starting a family was kind of a balancing act for Tony since it brought him back from the brink in a big way and steadied him as nothing else could have. He still wasn't whole, and he couldn't look away thanks to his responsibility to Peter, but the perspective he was given during the two movies was interesting all the same.