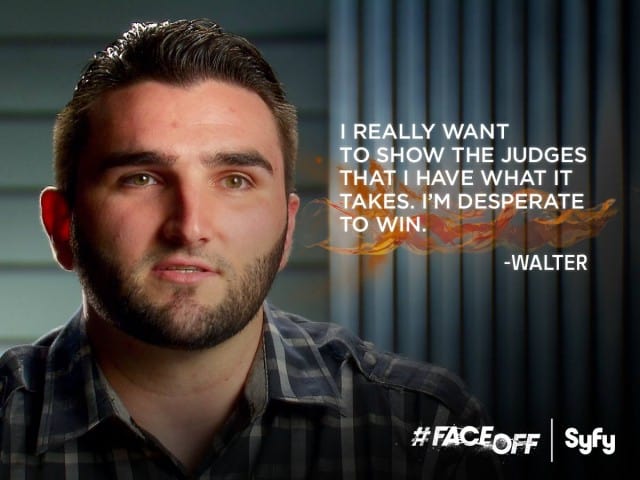 Face Off 10 x 5 is titled, "Foreign Bodies" and it's going to be a real sticky competition! Njoroge Karumba was the latest contestant sent home, leaving us with 10 artists: Anna Cali,Johnny Leftwich, Kaleb Lewis, Katie Kinney, Mel Licata, Melissa Ebbe, Rob Seal, Robert Lindsay, Walter Welsh, and Yvonne Cox. Last week Rob won the "Covert Characters challenge, but there's no telling who will get this one!
What is this week's challenge? Here's a clue:
It's all about the SLIME! The #FaceOff contestants create some sloppy surprises on tonight's challenge.https://t.co/kb6nQI6eOj

– Face Off (@FaceOffSyfy) February 10, 2016
Yes, that's Lance Henriksen aka "Bishop" from the Aliens franchise and countless other movies, many with the creepy/scary factor. These "Foreign Bodies" are going to be really foreign – as in out of this world! If you've seen any of the Alien movies, you know the slime factor is gross and intense. Here's a closer look at what the remaining contestants will be doing: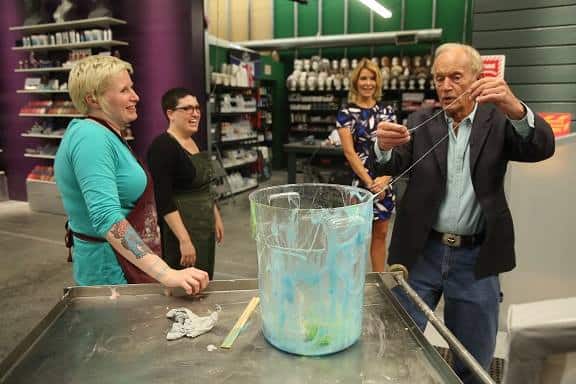 While last week's Face Off episode was a lot of fun, I do tend to like the team efforts a bit more. Mainly because the effects are usually on a larger scale. Some of those aliens look huge! Do you think someone is going to have to wear one of those things, like operating a giant puppet…? Ewww! This is going to be one messy challenge!