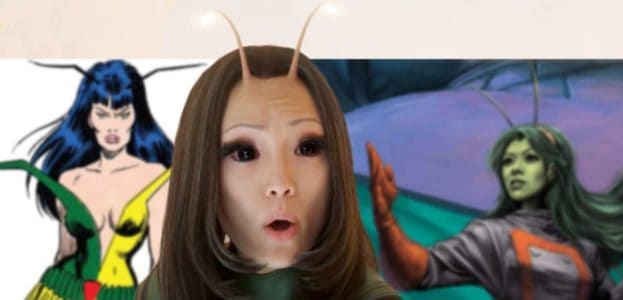 It has become increasingly obvious that James Gunn is, and always has been, the ideal candidate to tackle Marvel's weird cast of cosmic characters. Not only does he have a penchant for the oddball misfits of the galaxy, but he has a particular talent of smoothing over their weirder aspects of their backstory and making them just as accessible as the Marvel Cinematic Universe's growing roster of heroes.
Bolstered by the unprecedented success of the first movie, James Gunn has seemingly been given free license to double down on the weirdness of the franchise in the second movie. Front and center in all of the film's advertising is the antennaed Mantis, an obscure character even among those that care about these kind of niche Marvel entities.
So who exactly is this character shacking up with the Guardians of the Galaxy? Well… that's a bit of a story.
In the comics, Mantis was actually Vietnamese — thus her Asiatic appearance in the new movie — who first appeared in 1973's Avengers #112. Not much is known about her prior to this; even her real name remains a modern-day mystery. We do know, however, that her father is the even more obscure German superhero Libra.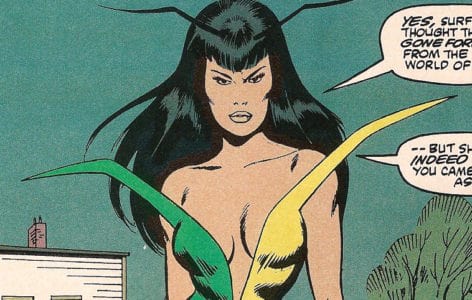 From an early age, she was experimented on by the Kree (Ronan the Accusor's species), resulting in her green skin, antennae and laundry list of superpowers. They trained her to take up the mantle of Celestial Madonna — evidently some kind of cosmic super-soldier — and later returned her to Earth implanted with false memories of an ordinary childhood.
While working as a prostitute in Vietnam, she fell in love with and married the Swordsman, the criminal and short-lived Avenger who had formerly trained Hawkeye. She returned to New York with him to join the Avengers, starting her long-running career as a superhero, which saw her team-up with both the Guardians of the Galaxy and the Knowhere Corps.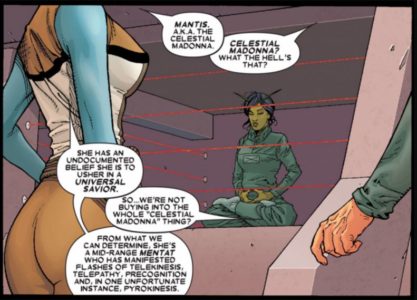 Her primary power in the comics — and apparently her sole power in the movies — is Empathy. She can sense and vicariously experience the emotions of others. She could also use her abilities to manipulate or shapes the emotions of others.
Her powers extended far beyond that, however. She was also a gifted telepath, a chlotokinetic (able to control vegetation), a pyrokinetic (able to control fire), a precog (able to see the future) and able to astral project (like Doctor Strange). All of this was in addition to her extraordinary abilities as a martial artist.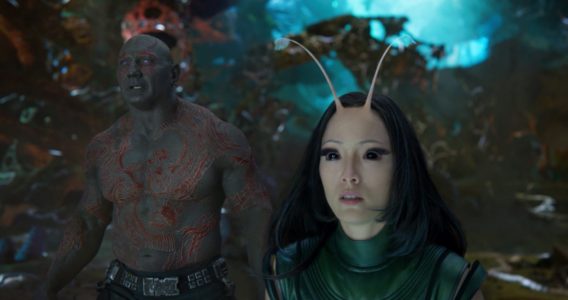 Guardians of the Galaxy Vol. 2 appears to have streamlined and reimagined her backstory. Rather than a mutated Human, she is an alien of unknown origin whose powers exclusively focus on her empathic abilities. Rather than a mind-wiped alien super soldier moonlighting as a prostitute, she is profoundly naïve: apparently unaware of the embarrassing effect that her powers can have over those close to her.
There is little doubt that most of her storied history will be ignored by the new movie. I doubt that we'll hear anything about her being a "Celestial Madonna,' and she will doubtless have no more connection to the Kree than anybody else in the larger confines of the galaxy. Odds are as good as anything that she's just another quirky character with an interesting set of powers for Gunn to play around with in his cosmic sandbox on the silver screen.
Save