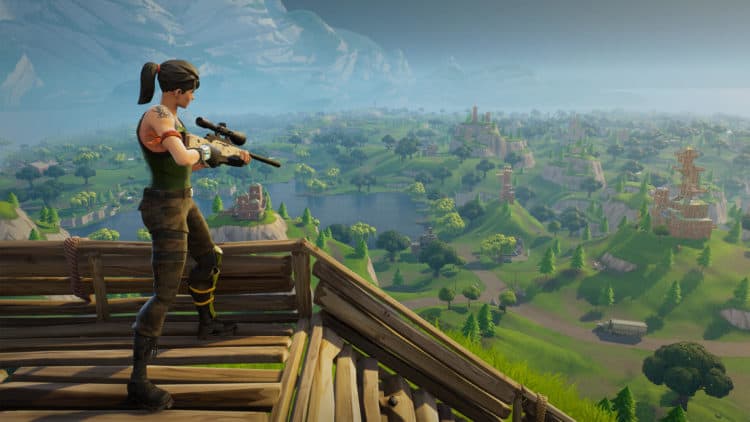 Fortnite never ceases to amaze with its out-of-this-world events, especially when it comes to crossovers with Marvel, DC, and Star Wars. This year, Epic Games is taking Fortnite players on a cosmic summer adventure… well, sort of. Fortnite has launched its "Cosmic Summer" event, featuring a plethora of LTMs, new and returning skins, and much more for players to enjoy. With seasonal events like the Easter event in spring, the Christmas event in winter, and Fortnitemares for Halloween in fall, what can players expect from Fortnite's latest seasonal extravaganza?
Unraveling the Cosmic Summer Event
Epic describes the event as a full-on welcome party for alien enthusiasts, complete with fan-favorite Creative LTMs, summer-themed rewards, and new and returning beach-ready outfits. It seems Epic is fully embracing the alien season, but how exactly will this welcome party unfold?
Creative LTMs
Popular Creative LTMs (Limited-Time-Modes) are making a comeback for Cosmic Summer, including Bios Zone Wars Trio 1.0 – Custom Teams, Pro 100, Freaky Flights – Air Royale, and The Pit – FFA.
Rewards Galore
Cosmic Summer offers a ton of rewards to unlock, and by completing Quests within the mentioned LTMs, players can earn rewards perfect for any beach party. Unlock the popsicle Brain Freeze Back Bling and its various flavors, the surfboard Cloud Llama Board Glider with its totally tubular designs, and much more. Complete two Cosmic Summer Quests to unlock the Believer Beach Loading Screen, six Quests for the Icy Pop Wrap, and 12 Quests for the Lil' Treat Emote.
Embracing Creativity with the Creative Summer Callout
In May, Epic Games invited players to submit their best summertime-themed games for the Creative Summer Callout, with the chance to be featured during the Cosmic Summer event. Now that the event is in full swing, these submissions have been introduced to the game and are featured in the Welcome Hub! It's fantastic to see Epic embracing fan creations and giving players the opportunity to showcase their creativity to the global player base.
Summer Skins Extravaganza
No Fortnite event would be complete without the iconic Fortnite skins. New Outfits and Bundles are debuting during Cosmic Summer, featuring beach-ready takes on classic Island stars. Enjoy the fresh air with Midsummer Midas, show off your beach bodyguard with Beach Brutus, have some summer fun with Scuba Crystal, and combine R&R with R&D with Beach Jules. Previous summer Outfits like Summer Drift and Unpeely are also joining the party. There's even a new skin that bears a striking resemblance to Dwayne "The Rock" Johnson, although it's probably not him – if it were, it would undoubtedly be the event's main marketing attraction.
Don't Miss Out on the Cosmic Summer Fun
The Fortnite Cosmic Summer event runs until July 5, 2021, at 11:59 ET, giving players just about a week to complete all Cosmic Summer Quests and earn their new summer rewards. I'm personally a huge fan of the Icy Pop wrap, the Brain Freeze Back Bling, and the Smore's Harvesting Tool (not the official name, but it looks really cool). Make sure to complete your Quests before time runs out!
In conclusion, Fortnite's Cosmic Summer event looks intriguing and entertaining. It appears that Epic is separating the fun events from Battle Royale, keeping the latter mostly competitive. Players who prefer the traditional game format will likely appreciate that the event is mostly contained within Creative mode. With numerous new Outfits and rewards to be earned, you've only got about a week to dive in and claim them all! Which rewards are you most excited about?
Tell us what's wrong with this post? How could we improve it? :)
Let us improve this post!