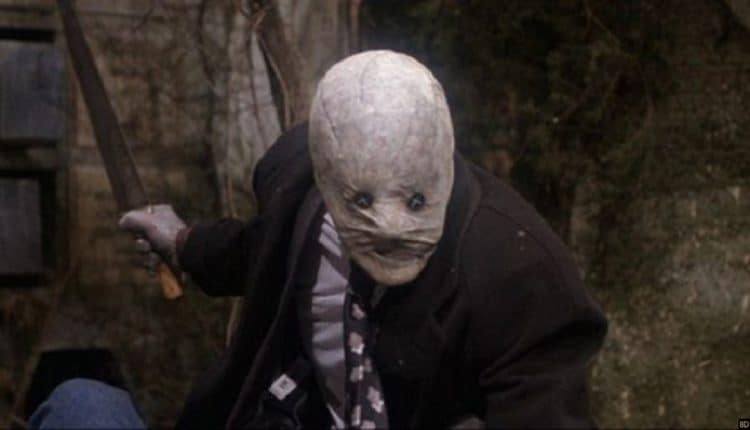 Nightbreed is a story that came out ahead of its time and I will gladly explain why. Clive Barker has a twisted imagination and it's great since it allows him to come up with a number of stories that are so far beyond the pale that they make many people look at him askance and wonder just what in the hell he's thinking about half the time. Much like Stephen King his stories are made to force the kind of thoughts that you might not want to entertain to emerge, such as the supposed monsters being the good guys as it happened in the 1990 movie. Very few people want to believe that monsters could ever be the good guys since they're typically not the protagonists and are bent on destruction, revenge, and any negative vibe that humanity can attribute to them. In this story however Barker made the monsters a group that were simply trying to live in peace until they were sought out and attacked. While the movie was a bit cheesy and the effects weren't all that great in some cases, bringing it to TV is a chance for the idea to live and breathe again, especially since, as Anthony Dragonetti of ScreenRant mentions, the story will be picking up after the events of the movie, which will be great since it adds some continuity and doesn't risk forcing a different narrative on those that might have actually seen the movie.
The original story that brought this movie to life, Cabal, is known fairly well among Barker fans but not so well to those that might have heard of him but don't know that much about his work. Personally I though Book of Blood was a masterpiece and would be easily transferred to the big or small screen since the tales within are great. But Cabal becoming Nightbreed is also a work of art since the whole idea of a community of monsters living in a massive enclave beneath a forgotten cemetery is very innovative and lends itself well to cinema. Bringing it to TV though does open up the possibility of having Boone continue his search for a location that can replace Midian since the site was destroyed in the movie. It might still need a little work, and the casting is going to need to be on point as well, but all in all it should be fairly easy to get people interested. There will be a few differences obviously since not everything is going to make its way to the small screen. Boone's fiance will remain dead despite having been brought back in the original movie, and Decker does appear to be on his way back as well as he was revived at the end. There has to be an antagonist after all, and Decker was definitely the guy that was bound and determined to fill that spot.
As far as who will play which role it's hard to say since three decades will have passed since the movie came out by the time the series is ready to go and as you can imagine the original cast members have all aged quite a bit. Given that Boone is supposed to be immortal and the rest of the cast might not be willing or able to come back it's fair to say that we'll be seeing a lot of new faces added to the roster, unless of course something in the writing decides to advance the timeline in a way that makes sense of the aging process should any of the originals be selected. Even so, it would be nice to see at least a couple of them make a cameo or an extended appearance just for the sake of nostalgia, perhaps to remind people just who was responsible for making us care about the characters in the first place. Of course some folks have no idea that this movie was even made or that a TV show is coming out that will be based on it, but for those fans that saw this in the movie stores and those that swear by it the series will hopefully remain as true to the movie as it could. The fact that the movie ended on a cliffhanger was kind of nice despite the fact that a sequel was never developed, as it was likely to give people a great number of ideas as to what happened later on.
Thus far the show is still in the idea stage and hasn't really moved forward yet, but as you can bet once it gains some traction we'll get to hear more about it and might even write a bit more about it as things move along. At the moment knowing that it's coming is enough to get a little bit excited.