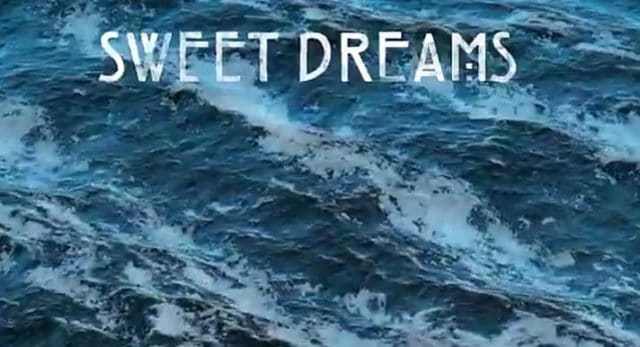 As soon as Ryan Murphy and Brad Falchuk revealed that American Horror Story season 7 would focus on the 2016 election, questions have arisen. Will there be a Donald Trump character and if so, who is playing it? What about Hillary Clinton? How dark can they possibly make this show utilizing these politicians? Answering the first question originally resulted in a "maybe." In an interview given by Murphy on Watch What Happens with Andy Cohen Murphy said,
"Well I don't have a title, but the season we begin shooting in June is going to be about the election that we just went through. So I think that will be interesting for a lot of people." Cohen, seemingly taken aback as any of us on the candidness, took a moment to gather a follow-up question: will Trump be in it? Murphy's nonchalant answer was "maybe."
Since that time Murphy has actually changed his answer twice to say that Clinton and Trump would not and then would be in the season as characters. Another quote from Murphy:
"I think people literally think Sarah Paulson is playing Hillary Clinton, and I wanted to clarify that that is not true. Horror Story is always about allegory, so the election is allegory. It's our jumping off point. It is about the election we just went through and what happened on that night and the fallout of that night, which to many people, from all sides of the camps is a horror story. And you know, that show is always so fun when it's about the zeitgeist and what we're doing now."
So who is cast for season 7 of American Horror Story?
The only two confirmed actors that will be appearing in season 7 are Sarah Paulson and Evan Peters, both of whom have been a part of the series from the very beginning.
An American Horror Story Season 7 teaser
The only tangible piece of "footage" from season 7 contains the text "Sweet Dreams" and a quote on AHS's Twitter page that reads "The monsters are gone." The image we see here is of a calm, almost abandoned looking ocean that gets interrupted by screaming and footage I could have sworn was from Blair Witch Project (though they are stick figures from Roanoke). So what does this all mean? A "cruise ship" plotline is something that was rumored back in season 6 so the water may very well confirm that.
The monsters are all gone. #AHSRoanoke pic.twitter.com/Ikj0bblc61

— AmericanHorrorStory (@AHSFX) November 17, 2016
American Horror Story Season 7's Release
The traditional start time for American Horror Story is October but season 6 saw an earlier start time of September. Best guesses right now are for a September 13th start date.
Do we know anything about the story?
While the above snippet suggests a trip to the waves, Ryan Murphy has explicitly stated that the seventh season will revisit characters who (presumably) survived season 4's carnival of terrors. "Next year, we will be going back to some Freak Show characters, deeper histories and myhthologies," Ryan Murphy told EW in 2016. "So we're sort of still exploring season 4 in season 7."