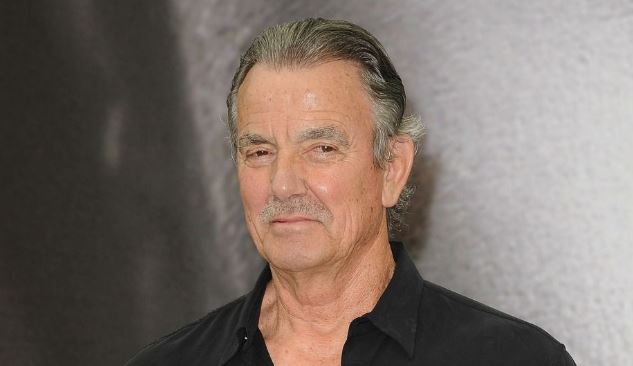 Young and the Restless fans alike all agree that Victor Newman is nothing short of a total snake. He's a man with a plan, and no one likes his plans. He's rude, he's hateful, and he likes to make everyone miserable. And it takes a very certain type of actor to really make sure you hate him that much, which is what Eric Braeden has managed to do over the years as Victor. We want to know more about him, so here you go.
1. He's Not Really Eric Braeden
He was born in 1941 in Germany, and the name Eric Braeden was not his given. It's not very German, right? His real name is Hans-Jorg Gudegast. He doesn't use it, but that's his real lname, and he has not legally changed his name. Eric Braeden is only his stage name.
2. He's Been Married Forever
He married his beautiful wife, Dale Russell Gudegast, in 1966. That means he's literally been married for ever in the realm of Hollywood marriages. As of 2018, that's 52 years. It's rare, and it's unheard of. However, he's managed to make it work a very long time.
3. His Father Was Mayor
In the German town in which he was born, his father was once the mayor. We don't know if he was liked, if he was not, how long he served or what he did. All we know is that he was the mayor for a time when Eric Braeden was a child.
4. Where he Went to College
He attended the University of Montana, Missoula. Again, we have no idea if he graduated. However, he began his adult life here when he emigrated to the US. He was 18 in 1959 when he came to the states, so that means he spent almost all of his childhood in Germany.
5. Famous Athlete in Germany
Before he graduated high school in Germany, he was a serious athlete. He was nationally recognized for his Track and Field skills, and he and his teammates won many meets. He also played a lot of sports when he came to the states at 18, and even competed in some serious sports competitions.
6. Was in A Very Famous Movie
Did you recognize him when he was in Titanic? He was. He played the role of Colonel John Jacob Astor IV. He was chosen for the role because he also strongly resembles the man who really was on the boat. It was a natural fit, and he did an excellent job in this Blockbuster hit.
7. Someone Famous Told Him to Change His Name
Famous Hollywood heavyweight Lew Wasserman told him at one point that he would not get a role in anything with a name like Hans-Jorg Gudegast. The name is clearly German, and the man had a point. At that point in history, the Germans weren't exactly in a good place all over the world, and Wasserman advised he get rid of his German heritage if he wanted to get work in America.
8. One Role Scared Him
Nothing scares an actor, right? Well, that's not true. When he was in Titanic, he stated that the moment in which he had to drown was one of the most terrifying moments of his life. We've heard the set was filled with ice cold water and the stars of the movie were asked to do things that took them far outside their comfort zones to make it seem more realistic, and it apparently worked quite well.
9. He's Been On YTR Since 1980
That's almost forty years as Victor Newman. Forty yeas of making his family miserable, taking people down, and being overall awful. That's impressive, and we think it's really cool when a character gets that much play. He's good, and we all know it.
10. He Has One Child
He and his wife have but one child, a son. Christian is a screenwriter. He is famous for writing a Vin Diesel film, 'A Man Apart' and turning it into something amazing. It must run in the family to have so much talent in the acting business.
Tell us what's wrong with this post? How could we improve it? :)
Let us improve this post!