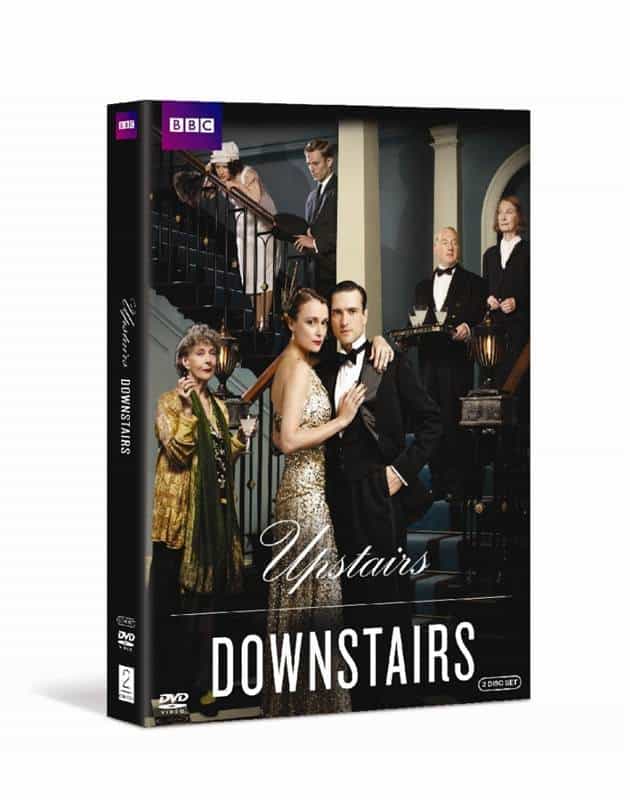 I reviewed Acorn Media's 40th Anniversary set of Upstairs Downstairs last month, and while that classic series is indeed great, it's not as immediately engrossing as its 2010 reboot, which followed the 1975 finale of the original series.
The thing that differentiates between the old and the new Upstairs Downstairs (initially, at least), is the way that it starts off. While the original started off with one girl joining an established family of aristocrats and servants, this one includes the audience in the creation of this new dynamic, with new owners buying 165 Eaton Place and hiring a new staff (with the help of Rose, the only common cast member of the two shows). We get to know these characters and see the beginnings of their relationships with each other. Sure, some of them are a little underdeveloped — the aristocratic Lady Agnes has essentially one mode: annoyed. Most are absolutely brilliant, though, and some subtly complex, such as the butler Warwick Pritchard and the driver Harry Spargo. They make for compelling viewing.
I must say that while I enjoyed Upstairs Downstairs during its original run, the new version is engrossed me where I was only simply entertained by the original. It's a three episode set, spread over two discs (along with a completely unnecessary documentary about the series). The show will be returning to BBC next year for six episodes, making this set a worthwhile investment in more ways than one. Buy it on Amazon.