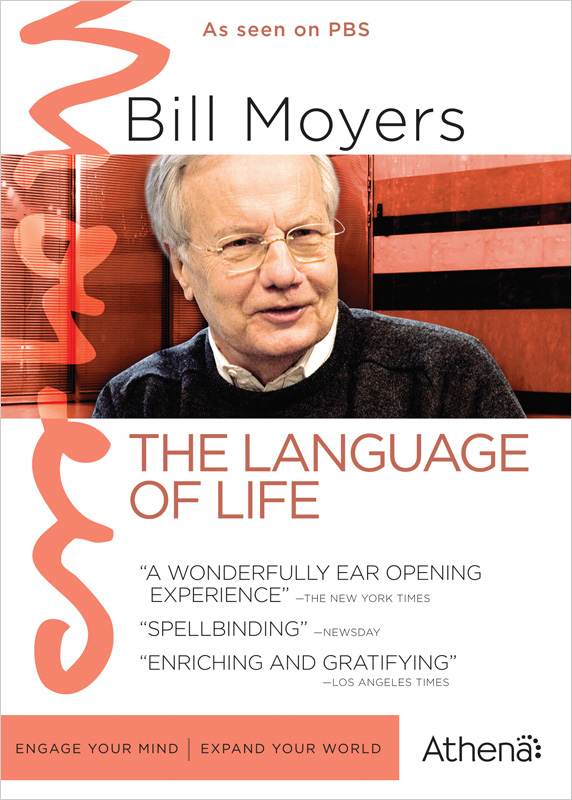 Consider me confused. The Language of Life has been languishing on my movie shelf for weeks, simply overlooked due to a misplaced press release and my discovery of FX's Justified. When I set about opening the set earlier this week and having a look through it, I was surprised to find that it was about poetry and not etymology.
You see, The Language of Life just seems like a title that's supposed to be referring to, well, language. Instead, it centers on a set of interviews that prolific journalist Bill Moyers conducted with a rather large pool of contemporary poets. Having just completed an English course that pretty much centered on poetry, I was interested to see that there were plenty of really good poets in the set I'd never heard of — and some that I had (i.e. Adrienne Rich, of "Living in Sin" fame). And, over the three discs and eight episodes, Moyers sits down with these poets and discusses what poetry means to them. Naturally, there's a bit of pretentiousness (one poet reminds me of Harry Potter's Professor Trelawney in her too-reverent dedication to poetry. But, conversely, that same episode also contained a meeting with one of the most engrossing poets I'd ever seen. It's all about personal tastes, and for the most part, Moyers realizes this.
Perhaps that's why large portions of the episodes aren't dedicated to the interviews, but instead to just recordings of the poets onstage, reading their works (or sometimes the works of famous poets such as Rumi) over a background noise of light jazz. Again, there's some air of pretentiousness when it comes to some poets, but others are more likable (to me, at least).
The set doesn't have very many bonus features, and at three discs, it's a bit smaller than In Search of the Constitution and A World of Ideas – Writers, the two previous Bill Moyers sets I'd reviewed. But for those interested in poetry, English, or even the arts, The Language of Life is a worthy watch. Order it on Amazon.