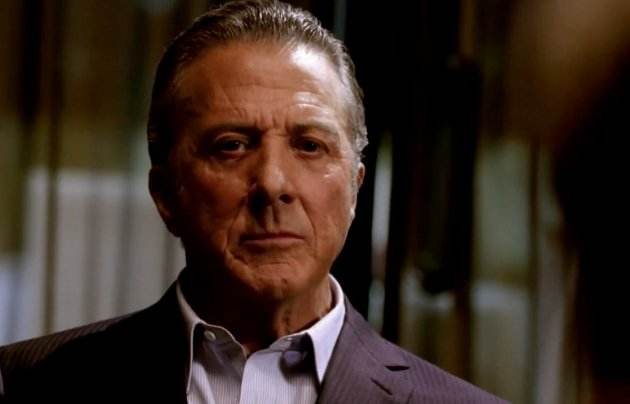 Dustin Hoffman's name has been popping up in the news more and more in recent times. However, this is not because of something positive but rather because he is one of the latest entertainment figures to be mentioned in the wave of stories of sexual misconduct that have come pouring out in the wake of Harvey Weinstein.
In Hoffman's case, the first woman who spoke out was the actress Anna Graham Hunter, who revealed how the actor had groped her as well as uttered some rather inappropriate comments when she was still an intern on the set for The Death of a Salesman. Hunter has stated that she spoke out because she wanted to encourage other women to come forward with their own stories, with has produced rather mixed results. On the one hand, some women have contacted Hunter with their own stories but have been reluctant to reveal them in public for various reasons, with examples ranging from one woman who wanted to remain anonymous because she didn't want her family to know what had happened to her to another woman who didn't want to speak out because she didn't want to risk a book deal of hers. On the other hand, there have been a number of women who have spoken out since Hunter made the first move, thus making it clearer and clearer that what had happened to Hunter was not an isolated incident.
What Are the Latest Allegations of Sexual Misconduct Against Dustin Hoffman?
For example, the playwright Cori Thomas has revealed an incident that happened when she was still 16 in 1980. She stated that she was spending an afternoon with Hoffman and his daughter, who was her class-mate at the time. However, when Hoffman's daughter had left, Hoffman came out of the shower wearing no more than a towel before exposing himself to Thomas. After which, Hoffman put on a robe, asked Thomas to massage his feet, and then asked her not once but on multiple occasions whether she wanted to see him naked again.
Furthermore, there is Melissa Kester, who revealed that Hoffman thrust his hand down her pants while they were at a recording studio. According to her, this happened in the production process for Ishtar while the two were behind a partition, meaning that they were close to but nonetheless separated from other people at the time. For that matter, it should be noted that Kester isn't the sole woman to accuse Hoffman of sexual misconduct on the set for Ishtar, seeing as how a second woman who wanted to remain anonymous reported a similar incident in which Hoffman sexually assaulted her while smiling.
Further Considerations
It remains to be seen whether more women will speak out about more incidents involving Hoffman. However, the number of women who have spoken out so far make it clear that something is seriously wrong with the whole situation. On the plus side, incidents such as John Oliver's recent argument with Hoffman at a film panel make it clear that there is a fair amount of anger at what has been happening, meaning that there is a real chance that said anger could translate into effective action.