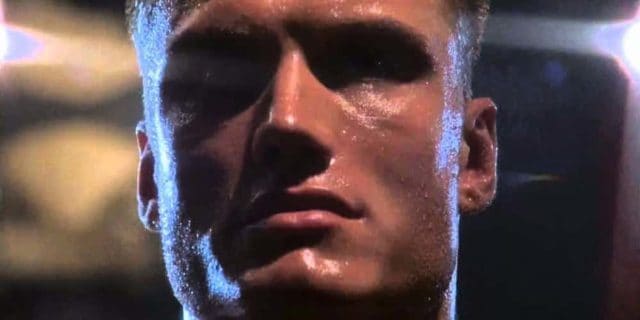 It would appear that Ivan Drago might make a return to the ring in Creed 2, IF such a thing is slated to happen in the first place. It doesn't seem like Dolph Lundgren would be too opposed to it, and in all likelihood the fans that can still remember that knock down, drag out fight between Rocky and Drago wouldn't mind either. The only problem is all the time that has gone by since then.
Adrian is gone, Pauly is gone, Mickey was gone before the fourth film, Apollo is gone. All these great actors that really made the fourth film are gone now, with only Rocky left to pick up the pieces and keep moving. True, Creed was a standout surprise that took everyone off guard. There were a lot of naysayers that didn't think the son of Apollo Creed would be able to make dollar one, but somehow he did it. The mythos of Rocky is that you don't count him out until you hear that bell.
So why not Drago?
Well, like I said, age and time is a big factor at the moment. Lundgren isn't a young man anymore and you've got to remember that the movie was released in 1985, over three decades ago. The age of thirty is a big milestone for a lot of boxers as it's around the time that some guys actually start thinking about retirement. Also, Drago was a soldier so there's not a lot to say that he isn't all worn out by the time Creed 2 would finally come around. Would he still be able to hit? Probably, but it'd be like watching a World War II era take trying to take on a drone carrying anti-tank missiles, or something long those lines. Creed would be able to outmaneuver him and drop bombs like there's no tomorrow simply because he's younger and a lot more resilient at his age.
Drago on the other hand would be able to hit due to his experience and the sheer power his aging frame probably still holds. As I mentioned he was soldier and a boxer, so he knows how to take a good deal of punishment and then dish it out. Much like the Rocky Balboa movie in which Rocky absolutely HAD to hit as hard as he could, Drago would have to make sure that Creed felt his bones shake every time he got hit. In short, it would be a waiting game and time would not be on Drago's side.
On the other hand, if Drago were to have a son and somehow heard about Rocky coaching Creed, this could make for a very interesting match. Facing the son of the man that killed his father might be an enticement that Creed couldn't possibly pass on, and it would be fueled with the type of emotion that could make a fighter focus, or fumble.
There's no telling right now if Creed 2 will even be in the works but the chance that Ivan Drago could come back if ever makes it past the what if phase seems very good.
https://www.instagram.com/p/BYD5iihAWlz/
Save