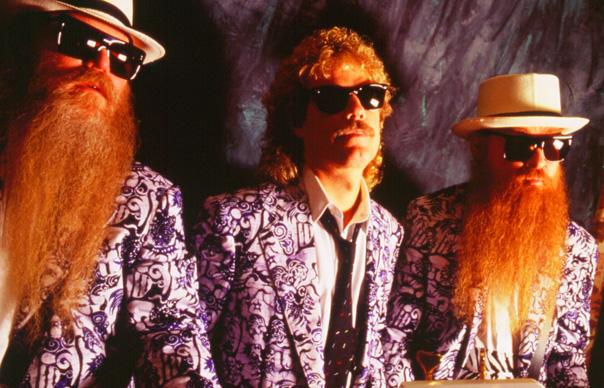 I had the pleasure of seeing ZZ Top perform live about two years ago and I can say without hesitation that it was easily one of my favorite concerts of all-time. Not only was the concert great because the crowd consisted of bikers, people like me, and every other human from any walk of life, but because they were just so damned good. Not only was Billy Gibbons spectacular on the guitar but he knew exactly how to play with the audience. It was a perfect blend of all their 70s, 80s, 90s stuff and plenty of others. Honestly it was just great to be around.
I don't really pay much attention to thinking about ZZ Top in terms of bands that would surface immediately off the top of my head, but every single time I hear one of their 80s hits on the radio, it's such a great moment. And you guys know exactly what I'm talking about. Anything off of Emulator is amazing but I'm going with their big three: Legs, Sharp Dressed Man, and Gimme all your Lovin. Was there a better trio of songs in the 80s than those three? I'd have a very hard time coming up with three songs from one 80s album that are better than those. I'm dead serious.
And when you think of the Pantheon of 80s videos, nothing rises above the videos for these three songs. Hot girls, hot cars, and hot riffs on the guitar. Below you'll find all three and I guarantee you become happy after watching these.
Legs
Sharp Dressed Man
Gimme All Your Lovin'
Save