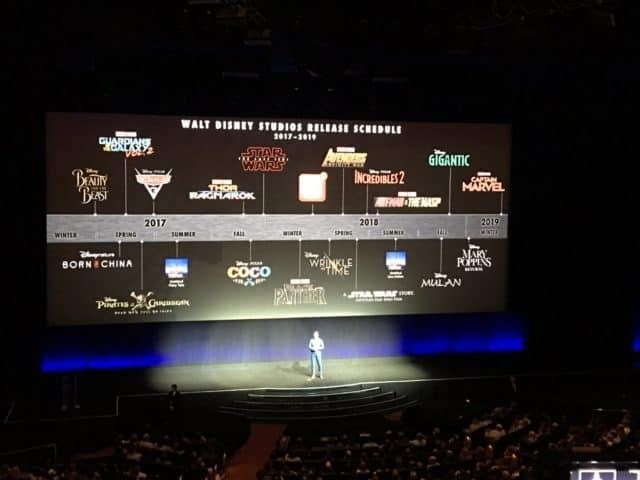 In this photo Dave Hollis, executive vice president of theatrical exhibition sales and distribution for Walt Disney Studios, speaks underneath a timeline of Walt Disney Studios' upcoming film releases during their presentation at CinemaCon 2017 at Caesars Palace on Tuesday, March 28, 2017, in Las Vegas. As you can see, Disney's got a pretty busy schedule for the next 2 years. In addition to the announcement of Wreck-It Ralph 2 the biggest story of Disney's appearance at CinemaCon was Pirates of the Caribbean: Dead Men Tell no Tales.
The Pirates franchise hasn't released a movie since 2011 and so far receptions for the film have been very solid. While official reviews of the film aren't legally allowed to be released until May 22nd we already have some feedback from news outlets.
Gizmodo writer Germain Lussier wrote that "Dead Men Tell No Tales" was the best since the first, adding that, "while that isn't saying much, it does occasionally capture that magic."
Collider.com editor in chief Steven Weintraub praised the action set pieces and said it was better than the fourth.
Slashfilm.com editor Peter Sciretta called it a "pleasant surprise."
"Continues the legacy, focuses on the characters and the world," Sciretta wrote.
"Pirates of the Caribbean: Dead Men Tell No Tales" hits theaters on May 26.
Also if you'd like to get a sense of Disney's upcoming schedule, a huge panoramic is available for you below.
Click on the photo for full size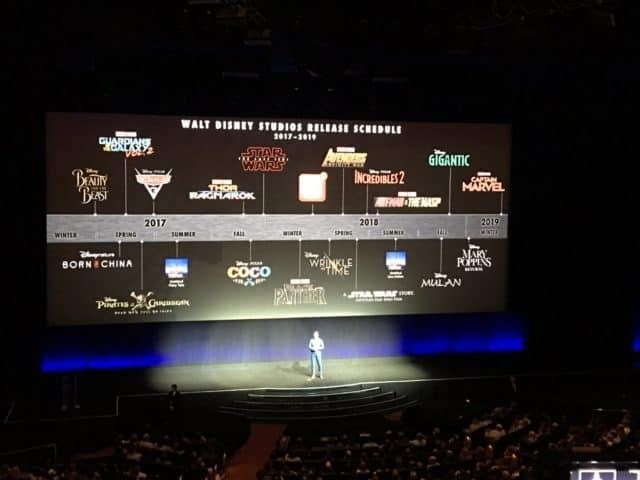 Photo by Chris Pizzello/Invision/AP
Tell us what's wrong with this post? How could we improve it? :)
Let us improve this post!