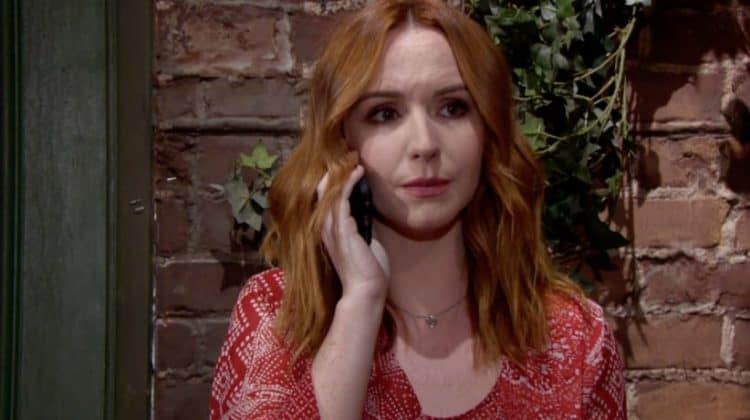 Young and the Restless fans love what is happening right now. There is a lot of drama going on at this point, and it's all going to come to a head sooner rather than later. Kyle and Ashley are going out of their way to plot to take down Billy, and they will do anything they can to bring him down. They want to see him flounder, and Kyle has the answers he needs to make that happen. He's well aware of what is happening with Summer, and he is sure he can use some of this to help him get Billy to fall from grace and cause a scandal so bad he's forced to step down. Ashley is doing what he can to support his ideas to make this happen, and we are excited to see them working together to make this all happen. It will be good stuff when it all goes down.
Furthermore, Nikki is in mama bear mode right now. Her daughter is hurting and in trouble, and she will do anything and everything she can to make that stop. She's not looking to change the world or anything like that, but she is looking to change the way things are going with everyone else. They have something to prove, and she's not about to sit back and allow them to get in her way and make her life more miserable than it needs to be. She's going to lie and cheat and do anything to protect Victoria, as any mother would probably do in the same situation. We also saw that Mariah is looking to reconnect with Tessa, and it's been the most interesting thing in the world. She reached out, and things are not working out well for her in the moment, either. We can see this happening in a way that might work, but we shall see.
What's Happening on The Young and the Restless
We fully support Christel's decision. We're pleased to say that both she and Lily will remain a much-loved part of Y&R https://t.co/H3MhKghXiE

— mal young (@malyoung) August 27, 2018
We didn't want to share this news since it's not good news for fans of Lily, but it must be shared. She won't be gone forever, but she will be focusing more on her other life rather than on being at work every single day to take on what she's doing. She's going to be around, but it's on a recurring status. She might eventually come back to a fulltime position, but for now both she and the show support her decision. We'll just be over here missing her.
What's Next on the Young and the Restless
Billy comes clean today on #YR. pic.twitter.com/7y8Pz3o7UD

— Young and Restless (@YandR_CBS) August 27, 2018
You guys, we have bad news. It turns out that something major is going to happen to Lily as the actress who plays her just changed her contract. She's no longer a main cast member. Chirstel Khalil has changed to contract to show that she is nothing more than a recurring character now. She will only show up on occasion as Lily, and that's crushing for so many fans. This is something that means she will probably either decide to run or end up in jail for a while, and it is sad news for fans. She's a favorite, and we are about to see a lot less of her in most every way imaginable. It's difficult news to live with, but it's what is going on.
Devon is going to earn some advice from someone today, and that someone is Victor. Not the best person to take advice from, if you ask us. However, there is something about this situation that has him feeling as if he can get something from this, and we are curious what he feels is going to happen when this all happens. He will probably take it with a grain of salt, and that's interesting. We also know that Phyllis is going to share a secret with someone, and we wonder what it is and who it is about. It's not about her and Nick, we imagine — but what if that's exactly what it is about?
Stay tuned for more Young and the Restless and be sure to check out TVOvermind daily for the latest Young and the Restless spoilers, news, and updates.