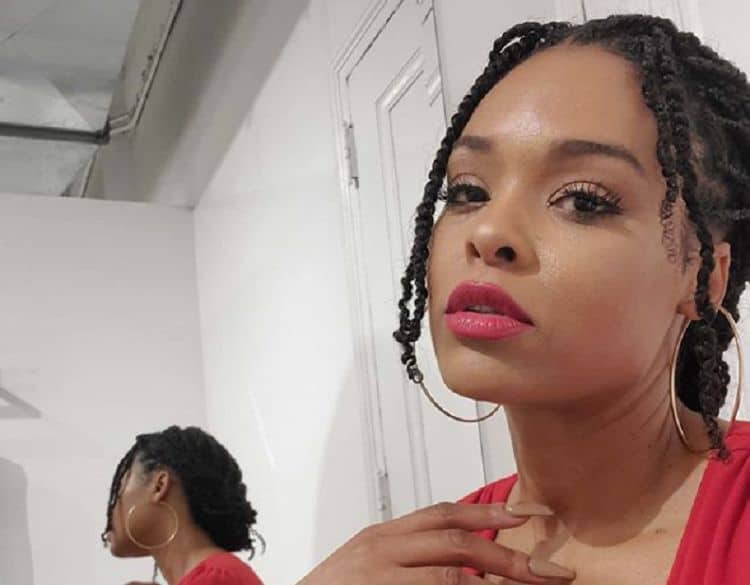 Demetria McKinney is an American singer, songwriter, and actress who is best known for her starring role in the TBS series "Tyler Perry's House of Payne." She appeared from 2006 to 2012. She is a multi-talented entertainer who is well-established in the business. She has garnered a huge following of fans over the years, but there are some things that her fan base may not be aware of. When looking into her past and what she's been up to lately we made a few interesting discoveries. Here are 10 things you might not know about her.
1. Demetria's Birthday
Mckinney was born on August 27, 1979. She turned 40 years old in the fall of 2019. She was born in Natchitoches, Louisiana adn has a proud southern heritage. She also goes by the nicknames Demi and Dee Dee. Her parents named her Demetria Dyan McKinney and she goes by her given name and nicknames that were given her by friends and family rather than adopting a different stage name.
2. Demetria had some serious struggles in her youth
McKinney is in a good place in life right now, but this hasn't always been the case for her. If you see her as a strong and confident woman, it's because she has endured extreme hardship and battled through to survive extreme life circumstances and come out on the other side. Demetria ended up being homeless when she was just 17 years old. She also endured a period of abuse, and she was also a single mother who had a child to care for during some of the toughest times in her life. She stands as proof that no matter how hard life can get, there is a way to emerge victoriously.
3. She is also a stage actress
We learned that McKinney also has an impressive portfolio of stage credits. Stage actors take on some of the toughest yet rewarding roles because they must get it right the first time. It's a live performance so it's imperative to remember all the lines because there are no do-overs. Most notably, she appeared in "I Dream" in 2010. This was a Rhythm and Blues opera and she was privileged to play the part of Coretta Scott King.
4. Her debut album was released in 2017
After playing the role of the famed late singer Whitney Houston in the film "Bobbi Kristina," she took her musical career a step further. Her debut album titled "Officially Yours" was released in 2017. She has a powerful voice and is gaining popularity on the R&B scene.
5. She makes time for the important things in life
Demetria has a busy schedule because of the number of professional endeavors she attends, but she hasn't forgotten those who are the most important to her. She enjoys the time that she spends with her family. She has also carved a niche in her routine to do the things that she and her family love. She travels when she can, she takes in a good movie here and there and she also is an artist who enjoys painting.
6. Demetria inspires young women
Demi has dedicated her time and energy to giving back to others. She is passionate about promoting empowerment for young African American women who live in her community. She is herself a survivor of abuse and devastating life circumstances so she understands some of the common issues affecting young women. She does what she can to encourage and inspire others to battle through the tough times. She is also a major supporter of Earth Awareness and protecting the planet.
7. She is married
Demetria is married to Kyle Lai Fatt. The couple tied the knot in 2010 and have been happily married for nearly a decade. Fatt is a production manager who is known for his assistant in producing a variety of video games in the "NBA K2" series. The couple has no children together but Demetria has a son that she gave birth to when she was just 17 years old.
8. Her acting career launched in 2004
McKinney is a seasoned veteran actress who has been in the business for more than a decade. She has 32 acting credits in her portfolio. She made her acting debut in a minor role in the video "Meet the Browns" in 2004. Two years later she appeared in another video titled "Why Did I Get Married?" Her big break came in 2006 when she was cast in the role of Janine Payne in the popular television series "House of Payne," in 2006. This was a recurrent role that continued for 6 seasons.
9. She is still going strong
Most recently, Demetria was cast in the role of Anacostia in the television series "Motherland: Fort Salem" for 2020, and she also has a role in the TV series "American Soul" as June Pointer for 2020. So far, she has appeared in at least 32 film and television projects and at age 40 she is smoking hot and still in her prime as an actress. Every year she racks up more on her resume which is gaining length.
10. Demetria keeps her fans updated and supplied with photos
McKinney is fond of her fans and she appreciates them all. She has an Instagram account that is packed with some great photos. At last count, she had about 676k followers and has 6,878 posts on the page. There are plenty of highlights that let you know what's happening in her career and the projects that she is currently involved in. She has been especially vigilant about posting shots of her current activities on the television series "Motherland," so if you're a fan of the show you can get some great information about what's coming up as well as a few shots of her co-stars.