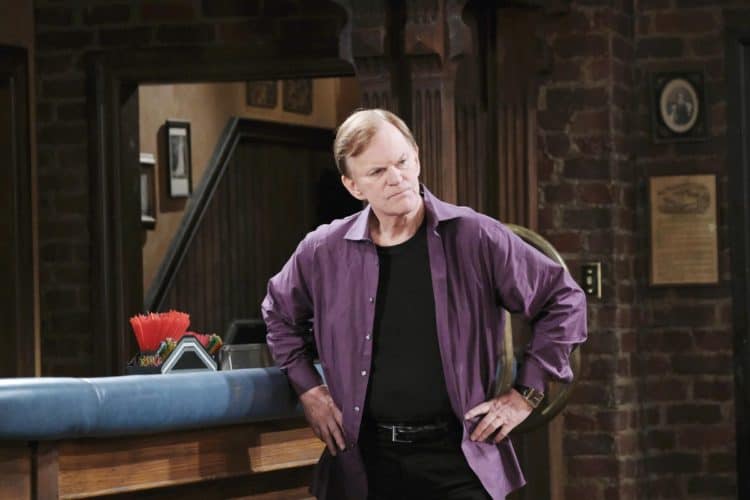 Days of Our Lives fans are so happy that Kristin and Lani both decided to come back to Salem and get what is rightfully theirs, but not without first going through some serious drama along the way. Now that Kristin is back, she's mourning the death of her baby even more with all that surrounds here in Salem, but seeing that she's going to walk in on Nicole brazenly kissing Brady is going to set her off the deep end. We know that she's spent some time in the past year trying to become a better person, to make up for all that she's done wrong to so many people over the years, but is it enough to get her to stop what she's going to do and make some serious amends in her life right now? She's not happy, and we all know that unhappy Kristin is a nightmare.
On the other hand, Marlena is just not a happy woman. She's done with Hope and all that she feels this woman is doing to her in the middle of her life. She is not having another moment of this, and we get it. She is tired of spending her time trying to maintain her own marriage while this woman tries all she can to get in the middle of it. But, Marlena still has no idea whatsoever that this is not Hope, but that it is Princess Gina. We still don't get how no one has figured this out, either. She's not herself, and we know Hope. We know what kind of person she is, and she's not a husband thief in this manner. But, Marlena doesn't seem to know that, and she's having a serious conversation with her that we all know is not going to go anywhere.
What's Happening on Days of Our Lives
Ever wondered how some of your favorite #DAYS actors celebrate the holidays? pic.twitter.com/igFNjT7n5k

— Days of our Lives (@nbcdays) December 19, 2019
They are literally the cutest.
What's Next on Days of Our Lives
Old flames interrupt the New Year's celebrations in Salem by revealing themselves – including Steve! Watch #DAYS, weekdays on @NBC. pic.twitter.com/kxPhAXcXo8

— Days of our Lives (@nbcdays) December 28, 2019
It is party time in Salem, and we can expect to see everyone getting together to ring in the new year with a bold party. There is a lot happening right now, and it all starts with the idea that Paul and Julie are having the New Year's Eve party of the year (get it? Of the year?) and they are inviting all their friends and family to celebrate with them. They think it will be a relaxed and quiet evening with the people that they love the most, but it will not be as a couple they did not invite is going to show up and make some big plans to ruin all that they have going on. We really cannot wait to see who this is and what it is that they are doing in the moment, but we are going to watch to find out.
Eli is not happy when he gets some news about who it was who threw a rock through Gabi's window, and we think that he is also going to be more than a little surprised by all that he is learning, too. There is a lot happening right now. Kayla, Marlena, John, and Justin have some thoughts, too. They think that they have a big problem on their hand as they discuss who it is that they all think was Santa at the party, and we might be surprised to hear some of their predictions. This is going t o be a mess, and that's all we are going to see happening.
Stay tuned for more Days of Our Lives and be sure to check out TVOvermind daily for the latest Days of Our Lives spoilers, news, and updates.