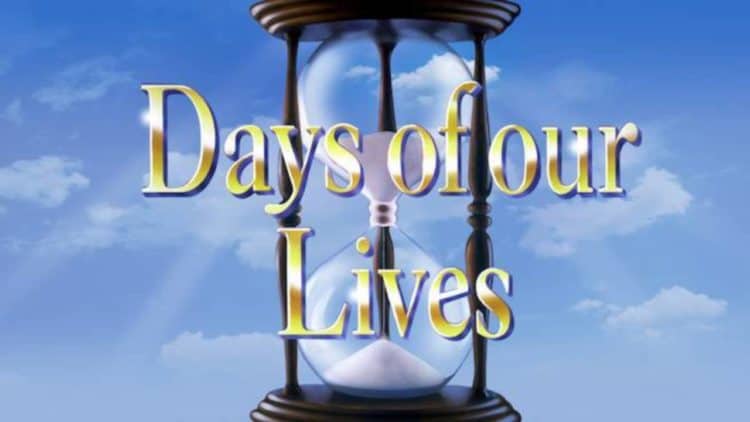 Days of Our Lives fans are always so excited about what is happening on the show and how things are working out for everyone. There is a lot going on around here, and we want to see more of all of it. We want to know what is going on, how it is going on, and what we can expect from all of this, but we also want to know if there is anything going on we don't yet know — which is always an affirmative. However, the past two weeks have been a bit iffy on the show front. Sometimes you're getting something new, sometimes you're seeing that your favorite show is going to be off the air — again — because the impeachment hearings are taking over all the things that are daytime television.
We do know that it is frustrating for fans. And we do know that our spoilers are so off we can't even get back on track right now if we tried. We know that we are bringing you a lot of the same spoilers every day. It's like the ones we brought to you Monday for Tuesday are very similar to the same ones we brought you Tuesday for Wednesday. It's not because we are trying to frustrate you or get out of doing our homework. It's honestly because the spoilers are being changed from day to day because shows are not always airing in the right time. Some are not being shown on television, but only in some cities. Some are being shown at different times, and everyone is on a different schedule right now. What you see one day might not correspond with what everyone else is seeing on the same day.
While many shows are being pre-empted, we wanted to take a moment to share with you that until this hearing is over, there will be many more days in which our spoilers make little sense, in which things don't happen on that day, and on which things are pushed back a few days at a time. We apologize for this, though we know it is through no fault of our own or even the fault of the show itself. What we do know, though, is that we can bring you some big time understanding of what might happen if we can get things to work a little more favorably in our favor. We might not be able to change the game entirely, but we can help you figure out where to go to watch your favorite shows right now.
NBC ONLINE — This is the best way to watch the show. It might be a little bit off and it might not be where it was meant to be, but NBC is religious about putting the new episode from the day on the app every single night. You can watch it when it's downloaded, and you can even download the NBC app on your television to watch it on the big screen if you want. It's there every single night even if it's not available on every single station or channel otherwise.
Otherwise, you don't have many options. The show is not always airing on television right now during the impeachment hearings, but the network cannot change everything they are doing to accommodate that. Do keep in mind that some people in some cities might still get to see it online. Our best piece of advice for you is to check with your local channels and listings to see what is airing and when as the impeachment trials are living streaming, so you and your city might just have a few additional bonus shows here and there depending on times. There's not always a guarantee, but you can either come back here for some recaps of what was meant to happen had the show actually been aired, or you can watch online. You do have options, and we will always bring you what we know and how you can access everything you're looking for. We do our best, and we want you to continue to be patient with your favorite networks and shows, and please remember that it is not the fault of the networks.
Tell us what's wrong with this post? How could we improve it? :)
Let us improve this post!