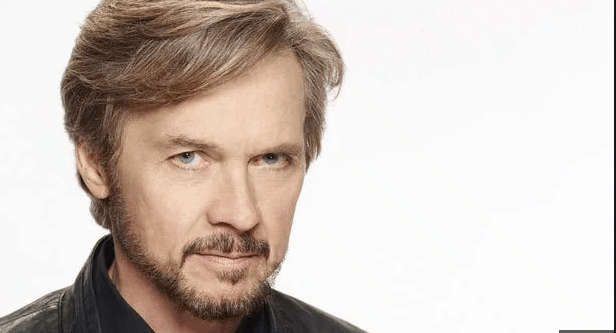 Days of Our Lives fans are already watching things come full circle, and we cannot say that we are entirely surprised by what is happening. There is a big shakeup already, and it's only May. There is a lot happening that will never go unnoticed around here, and it has a lot to do with the fact that no one is ever really dead or gone. There are some surprising people showing back up in Salem, and we cannot say that we are entirely surprised to see these new faces in town. Some of them are already back and showing us that we never know what the heck is going on, and we can never really predict things. We've already seen Will come back from the dead. Jack is back from the dead. Xander and Nicole both showed up this week, and there are some rumors floating around that there will be some more people showing up in the near future. Want to hear who is coming back in 2019 even though we were told they are done and gone?
Steve
We cannot say that we did not advocate for this, push for this, and do all we could to make this happen in every manner of speaking. We are fans who love him so much, and the fact that he was gone the way that he was back in 2018 was an ugly situation for all of us. We are dissatisfied with the way that it was done. We are unhappy that he is gone in the first place, and we are not happy that they did this to him. But, we knew that they would bring him back. We knew that fans were so unhappy and the overall reaction to what the show did was not going over well. We knew that they might begin to see things our way and figure out that they need him more than he needs them, and we know that he's on his way back. He will return, and we will all feel like our life is whole, complete, and wonderful yet again. We cannot wait for him to make his grand return. It's all we've been waiting for at this point.
Chad and Abigail
He is in Paris living with his children and his wife. He and Abigail got remarried and they took their small children to live abroad so that he could work and we could see them live their happy life and their situation would improve tremendously. We were happy to see them go and focus on their own lives for a moment, and now we hear that he will be back. We hear that he will show up in the fall, which means that he is already on set filming since summer is almost here and those episodes are already in the works. We don't know what will bring him back, of course, but we have a feeling it has to do with his wife and their kids and her family and his family and all the things that are important to them. They are a couple who does need to focus on their own marriage and their two small kids, but her mother and brother are both going through some ugly things right now, which means that they will not be gone forever.
Holly
She was recently killed in a car accident that shook the entire town, her mother, her loved ones, and everyone else in between. Her accident occurred when Ted and Xander kidnapped her and they were in the middle of their own ugly plot, and we don't know if that worked out well for them. But, we do know that things took a very ugly turn for them this week, and it will be short-lived. This little girl is rumored to have been able to get out of the van she was being carried in before the explosion happened, but we feel that she was either disoriented and simply ran away knowing that she was in danger, or someone else grabbed her and is still holding her hostage. Either way, she will be back sometime this year. We can feel it, and we know it.