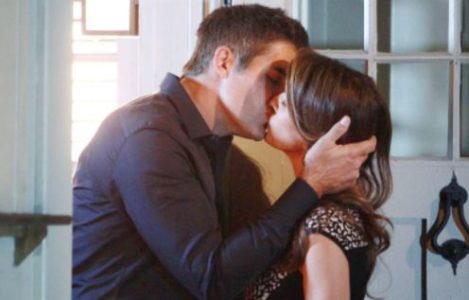 Days of Our Lives fans did not like seeing their favorite characters drugged by a madman all kinds of mad that his own sinister ways lost him his family business. But we did enjoy seeing Rafe get down on one knee and ask Hope to marry him. These two have been through so much together it warmed our hearts to see that they had a chance to be happy. She said yes, of course. There was no doubt in our minds she wouldn't — but will they last?
Will they find a way to make it work or will they sober up and go home and rethink it all? We'd like to see them stay engaged, but we fear they won't. And if they don't, we fear they might have a problem keeping their lives together. If they even remember what happened, will they be able to make it work or will breaking up their engagement cause them to have a few more issues than they'd care to admit? We need to know if there is a chance they could make it work.
They are a lovely couple, and they've spent a lot of time together going through things most couples never go through, but they agreed to take things slow. We want to see them go faster with it, though. They are finally in a place where they can spend some time being happy, and they want to be there in that place. And we want them to be there in that place.