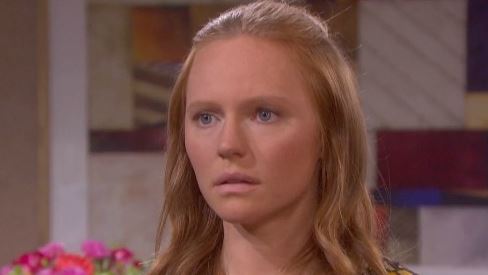 Days of Our Lives fans are not going to see a lot of Abigail's alter egos at this point. We all know that the elusive Dr. Laura version of Abby was able to overpower the very awful Gabby situation, and she even gave her a chance to say goodbye to Stefan, the man that Gabby was in love with and wanted to stick around with and pursue a future with. The fact that Dr. Laura gave her a chance to say goodbye to him before shutting her down for good is one of those things that might just make this situation a little less upsetting.
Now that they are both gone and Laura shut it down with the alter ego situation, Abigail has to face the consequences of her actions. She does have some legal grounds on which to stand now that she's been officially diagnosed with having multiple personality disorder. And she will have to make some decisions, but she's not making the right decisions in Justin's mind. He wants her to follow his plan of action for her legal counsel, but she's refusing to listen to him.
This is going to be very upsetting to her when she learns her fate. She's being charged, and she's going to trial. She now has to face the consequences of the actions that both Gabby and Dr. Laura caused her to go through, and it will not be easy on her. She's struggling, and it's not good. She's got to deal with this, and she's the kind of person who will want to do right by all the people she hurt even when she was not herself.
So when she learns what will happen to her, what do you think it will be? Do you think she will have a chance to defend herself, or do you think this is the moment she will make the decision to leave behind her family and her friends and plot to take off? We aren't sure what might happen, but we do know that she's not someone who will stand around and allow this to happen.