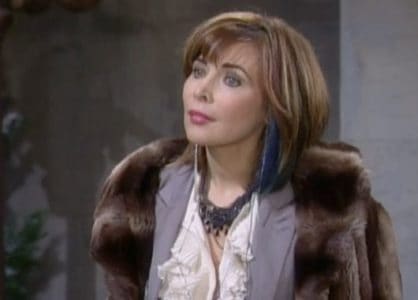 Days of Our Lives fans are excited to see what might happen with Kate. We already saw her go through a serious showdown with Chad when he fired her from the company and made sure she'd not come back. He is upset with her, and he's managed to get her to admit that she is in the wrong about so many things. He now knows that she has a lot to do with what happened to JJ and Theo, and he's not all that amused.
JJ is his own brother-in-law, and what happened to him has his own family distraught. His wife is beside herself with worry and fear for her brother, and now this? It's not a good situation for anyone, but Chad is handling it. He's tired of being underwhelmed by her, by being stabbed in the back by her, and of being upset by her. He's not going to do anything that will have her in his life.
He's gotten rid of her, and we don't think it will be much longer before he manages to find a way to make her go down for what happened to Theo. Will he tell Abe? Will he tell JJ? Whatever it is, he needs to work fast before JJ has a chance to do something horrible. We already know where he stands with all of this, and now that's going to cause a great deal of harm to everyone. Will they all be okay in this situation?