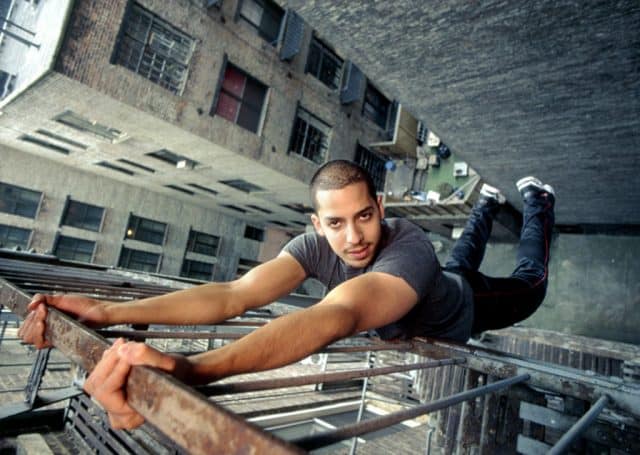 Magicians are unique performance artists for many reasons. For starters, the skill and confidence required to create illusions that appear supernatural is almost impossible for most people to achieve. Further, successful magicians are able to fool audiences who are often in attendance for the sole purpose of uncovering the magician's tricks. While traditional performances like card tricks and disappearing acts are still popular, some performers offer a wider range of entertainment.
This is a description that suits one of the most famous magicians in the world today, David Blaine. He is a magician and endurance artist who has a unique style of performing. His style focuses on the audience and its reaction to his acts rather than on him. He has released many specials since his first in 1997 called Street Magic. His work has earned him a great deal of praise, with many stating that his style was revolutionary as well as entertaining.
With such incredible success has come a great deal of popularity. Blaine has appeared on many talk shows and has a large fan base. This has led to a great deal of excitement over his newest special, Beyond Magic. This special debuts on Tuesday, November 15 on ABC. However, despite this incredible popularity, many people are unaware of Blaine's interesting background. In order to better understand the performer as more than just a magician, here are ten interesting facts about David Blaine.
10. He is renowned for his endurance abilities
While the first descriptor that may come to mind when hearing the name David Blaine is magician, a large portion of his career has focused on his feats of endurance. Some of his most high profile work has included being buried alive, frozen in a block of ice, suspended in a clear box, and perching on a high pillar without a harness. He has repeatedly required hospitalization because of these stunts.
These feats reveal more than Blaine's amazing balance and fortitude. Spending hours or days in terrible circumstances (in Buried Alive, he spent roughly a week in an underground coffin with only 6 inches of space for his head) with limited food and water, Blaine is known for going to extreme lengths to entertain his fans.
9. He has broken world records
Being known as one of the greatest magicians of all time, having great fortune and fame, and entertaining thousands of people across the world would be more than enough fulfillment for most people. Blaine, on the other hand, desired to have his name in the record books.
Most notably, he broke the Guinness World Record for static apnea with oxygen assistance on April 30, 2008. He did this on The Oprah Winfrey Show by holding his breath for 17 minutes and 4 seconds.
8. Some of his stunts have not been popular
Strangely, despite being beloved by thousands of fans, Blaine has not always pleased his audiences. Despite risking his health and safety for their entertainment, some individuals have actually taunted the magician during his performances.
The most notable case was in 2003, when Blaine was suspended 30 feet in the air in a Plexiglas box. The London crowds did not react well to the magician's stunt, as they would throw objects at the box, taunt him with food, and even attempt to cut off his water supply. Perhaps more impressive than the stunt itself was the fact that when Blaine emerged (after 44 days), he stated, "I love you all!"
7. He has performed for many celebrities
Although television specials and public stunts have earned Blaine his fame and fortune, he is also a popular entertainer among celebrities and world leaders. He has performed private shows for many A-list celebrities, as well as leaders like Bill Clinton, George W. Bush, among others. Fans can look forward to seeing the reactions of stars like Johnny Depp and David Beckham in his upcoming special.
Notably, Blaine also performed alongside the legendary Michael Jackson.
6. David Blaine Net Worth
Given his long and storied career, it is unsurprising to find that Blaine has amassed quite an impressive personal fortune. Latest estimates have his wealth at approximately $12 million. This money can be attributed to the wild popularity of his specials and live performances. Especially when one considers the terrifying lengths that Blaine has gone to be entertaining, it is clear that he has earned every cent of his fortune.
5. His heritage is a rich mixture
Although Blaine was born in Brooklyn, his family's background includes several distinct cultures. William Perez, Blaine's father, was of half Puerto Rican and half Italian descent. He also served in the Vietnam War. Patrice Maureen White, Blaine's mother, was of Russian Jewish heritage. She was a school teacher, and raised Blaine by herself.
Blaine has been known to express a desire for unity and compassion between all people, a desire most likely rooted in his rich and diverse ancestry.
4. His daughter's birth was not easy
Although most people associate the lives of the rich and famous with leisure and pampering, they are subjected to stress just like everyone else. For Blaine, one difficult moment was when his wife, Alizee Guinochet, went into labor. At this time, there was a heavy snowstorm, and cars were not allowed on the roads. Luckily, Blaine was able to hail a snow plow to bring them to the hospital. His daughter, Dessa, was born safe and healthy on January 26, 2011.
3. He was inspired to pursue magic as a child
For most people, it takes years of trial and error before finding a career. For Blaine, however, magic and performing entered his consciousness at the tender age of 4. When he was only a child, he witnessed a magician performing in a subway. Although his aspirations to become a magician waned in his teen years, this chance encounter planted a seed in Blaine's mind that would lead him to become one of the world's greatest magicians.
2. He did not always intend to become a magician
Although introduced to magic as a child and displaying an incredible aptitude for the art, magic is not the only career path that Blaine has pursued. At one point in his life, Blaine felt that he was destined to become an actor. As a teen, he would travel to Manhattan daily in order to study acting. As well, he managed to land several jobs in commercials.
Luckily for his fans, Blaine eventually turned his attention back to magic.
1. He has done plenty of charity work
Despite his incredible success and wealth, Blaine is humble enough to know that there are many people in the world who face circumstances beyond their control that create serious issues. As such, he has used his status to help those in need. This includes annual performances at children's hospitals and camps for sick children. These performances are not only a distraction from the children's ailments, they offer hope and wonder to the courageous youth.
Perhaps most notably, Blaine managed to raise over $100,000 to support relief efforts in Haiti in 2010. He did this by performing for 72 hours in Times Square.
Conclusion
While Blaine's work is awe-inspiring, bewildering, and innovative, his true personality is much more down to earth. Despite his incredible gifts, Blaine is simply a generous, hard working man. He has contributed a great deal to charity, expressed his love for inclusiveness, and inspired people all over the world. He has had a diverse and highly successful career that continues to amaze fans from all walks of life.