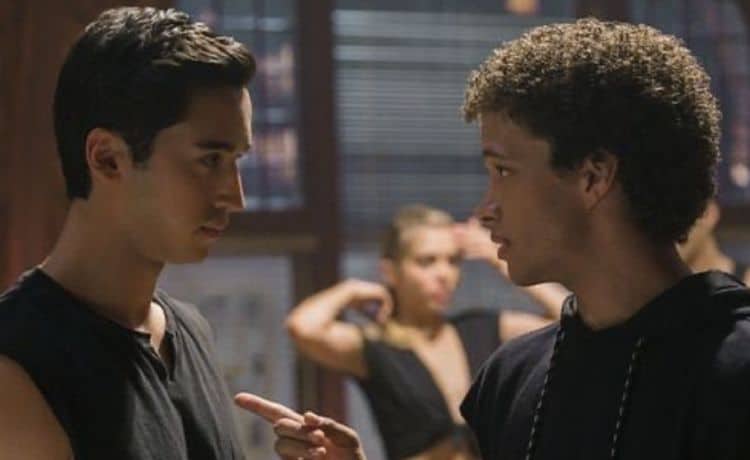 Damon J. Gillespie might only have six on screen credits, but he's already made a big splash in the industry. Since making his debut TV appearance in 2015, Damon has established himself as a talented up and comer. He got his first major opportunity in 2018 when he was cast on the TV show Rise. Now he has another great opportunity with the new Netflix series Tiny Pretty Things. Thanks to the show, Damon is getting to share his skills with people all over the world and so far people are loving what he brings to the table. The future is looking very bright for Damon and his fans are excited to take the journey with him. Keep reading to learn 10 things you didn't know about Damon J. Gillespie.
1. He's A Tennessee Native
Damon was born and raised in the Chattanooga area which is also where he began to develop his passion for acting. While he will always have love for his southern roots, he knew that he would have to get to a bigger city to really build his career. He eventually relocated to New York where he lives today.
2. He Studied At Roosevelt University
There's still some debate in the creative community over whether or not a formal education is beneficial. Damon decided to find out for himself. He attended Roosevelt University in Chicago for a few years before deciding that he was ready to break into the professional world.
3. He Got Into Acting In High School
Damon was born to be a performer but he didn't always see it that way. He didn't really get interested in acting until he was a teenager. He told Dance Dish Media, "I figured it out during my freshman year of high school. I went to a performing arts school. I had chosen musical theatre in my school and every year, the musical theatre department came to New York to see Broadway shows."
4. He's A Skater
Being comfortable with taking risks is an important part of a career in the entertainment industry. Fortunately for Damon he has never been afraid of a little adventure. Skating of his favorite ways to let loose and get his blood pumping and he's pretty good at it.
5. He's A Musician
Acting isn't the only passion of Damon's that he likes to share with the world. He is also a talented musician who sings and plays the guitar. At the moment, it doesn't look like he's released any original projects, but hopefully that won't be the case for much longer.
6. He Did Martial Arts Training As A Kid
Damon was a very energetic child and his mother knew how important it would be for him to stay involved in things. During his interview with Dance Dish Media he said, "My mom put me in Karate and Taekwondo when I was two years old because I was obsessed with Power Rangers. She was afraid I was going to hurt somebody."
7. He's Been On Broadway
On screen work is what usually gets actors the most attention, but there's nothing that compares to being on Broadway. Damon had roles in the Broadway productions of Aladdin and Newsies. Before it's all said and done we might see Damon on Broadway again.
8. He Would Love To Be A Cast Member In Hamilton
Damon is grateful for every opportunities he's had so far, but there's one thing he still has his sights set on. His ultimate goal is to one day be cast for the hit musical Hamilton. He wants to be a part of the show so badly that he's not even picky about the role he would want to play. With the way he's career has been going, there's a good chance that dream may come true some day.
9. He Loves Traveling
Some people are totally content with just hanging out at home, but Damon isn't one those people. He prefers to be out and about and he loves traveling whenever he gets the chance. Thanks to his career he's been able to visit lots of places both in and out of the United States.
10. He Enjoys Staying Active
Let's be real, most of us dread working out and we look for any excuse to buy is more time. Damon, on the other hand, loves to be active and has incorporated regular workouts into his routine. Whether it playing sports, dancing, or spending time outdoors, Damon always makes it a point to make sure he's taking care of himself as much as possible.
Tell us what's wrong with this post? How could we improve it? :)
Let us improve this post!