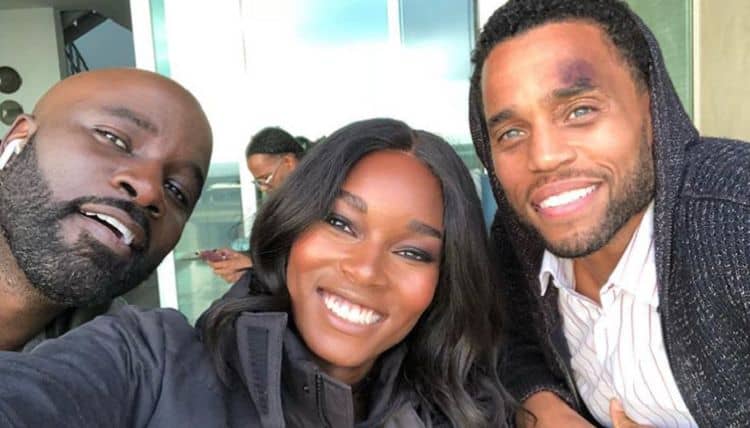 Damaris Lewis is beautiful, multitalented, and hardworking. She has been working in the entertainment industry for more than a decade, and she has covered a lot of ground in that time. While she is good at a lot of things, her acting is what has gotten her the most mainstream success. Many people will recognize her from her recurring role in the FX series Pose and her role in the DC Universe series, Titans. Even though she doesn't have the longest list of acting credits, Damaris has already shown that she has what it takes to play a wide range of characters, and she's only just getting started. Continue reading for 10 things you didn't know about Damaris Lewis.
1. She's A Brooklyn Native
Brooklyn has given the world countless talented people, and Damaris Lewis is one of them. She was born and raised in Brooklyn and has Caribbean roots. Like most New Yorkers, Damaris is very proud of her city and it has played a huge role in the person she's become.
2. She's An Ambassador For The Boys & Girls Club
Damaris is someone who truly understands the importance of community, and as a result, she's always been interested in doing things to benefit the community. She is a wellness ambassador for the Boys & Girls Club of America and she was also inducted into the organization's hall of fame.
3. She's A Big Basketball Fan
When you're from a big sports city like New York, it's hard not to become a sports fan yourself. Needless to say, Damaris couldn't resist and she's been a big basketball fan for several years. She even started a blog called Heels to Hoops, but unfortunately it doesn't appear to be active anymore.
4. She Was Prince's Muse
Prince was one of the most legendary entertainers of his generation. Damaris played an important role in his career during the last years of his life. The two had a very close relationship and Damaris was his muse until he passed away in 2016. Although there were many rumors that the two were involved in a romantic relationship, Damaris has clarified that they were only friends.
5. Eddie Is Her Favorite Movie
Is there a movie that you've loved from the first moment you saw it? For Damaris that movie is the 1996 comedy Eddie starring Whoopi Goldberg. Thanks to the movie, she always dreamed of getting the opportunity to go to Madison Square Garden and walk on the basketball court. Thanks to her career, she has gotten to be inside Madison Square Garden on several occasions and she thinks about the movie every time.
6. She Enjoys Spending Time In Nature
Some people may take one look at Damaris and assume that she's the dainty type that doesn't like to go outside or get her hands dirty. However, that couldn't any further from the truth. Damaris loves spending time outdoors appreciating the beauty of nature. Some of her favorite activities include hiking and exercising.
7. She Was A Professional Dancer
Modeling and acting are what have gotten Damaris the most mainstream attention, but she is also a very talented dancer whose skills allowed her to reach the professional level. In addition to being Prince's muse, she was also one of his dancers and performed with him all over the world.
8. She Loves To Travel
The world is such a big place and there are so many areas to explore and people to learn from. With that being said, traveling is one of the best ways for a person to broaden their horizons. Damaris has been fortunate to have found a career path that has given her the flexibility to travel. She has done lots of traveling domestically and internationally and she especially loves visiting places with beautiful beaches.
9. She's A Believer In The Importance Of Self Care
American culture is so focused on work that many people find that their jobs eventually start to consume their lives. On top of that, the stress of other responsibilities can add to the feeling of burnout. With that being said, self care is essential, but it's something that lots of people overlook. Damaris is an advocate for the importance of self care. She believes people should make it a point to find time to do things that help them feel rested and recharged.
10. She Loves Photography
Damaris has spent much of her life being in front of a camera, but she also has an interest in being behind it. In 2015, she started a blog called Golden Lens Photo which was aimed at her travels and the different pictures she took to capture them. Although the blog is still active, she hasn't posted anything since 2016.
Tell us what's wrong with this post? How could we improve it? :)
Let us improve this post!