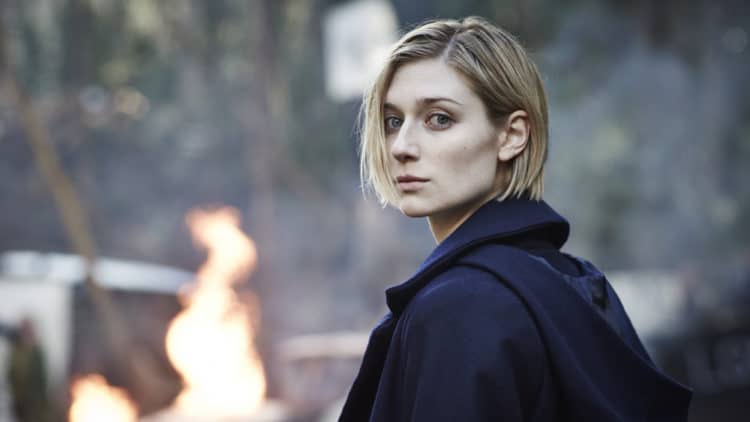 In many cases a show like The Kettering Incident is something that might drive a lot of fans crazy since it doesn't seem to offer any conclusive ending and yet there's no doubt clues and hidden meanings throughout the show that are meant to convey a sense of something bigger and more confusing going on than we're initially allowed to see. At the same time however shows like this confound fans simply because they give a compelling story to follow and then drop them flat at the end, as though expecting them to draw their own conclusions all along without telling the audience this in so many words. Some people thrive on shows like this, while others might watch one episode and call it a day. Whatever the draw of it and whoever decides to watch it seems like it would be interesting if The Kettering Incident would come back to TV for the sole reason of showing a little more about what's really in the woods and where the people that disappeared went.
Something seem to indicate that it could be mind-blowing if it was done right.
It feels like something akin to the X-Files, but there's a lot more to it than that.
The dramatic feel of the show is definitely something that was the prime directive as it focuses intently on the fact that Anna got out and has now come back. But while the town is going downhill swiftly the whole idea of the forests being so critical to the story is something that seems to pull it along in a direction that is not entirely straightforward but something more closely resembling a back and forth tug of war between the present and the past. This is where a lot of the drama builds up, but the idea that the forest is so vital to the town somehow is still one of the biggest draws that people can't get around since it means that there is something inherently wrong in Kettering and the forest might have something to do with it. The fact that more have gone missing since Anna went away is just another lure to get people interested and to suggest that something is very, very wrong with this town.
The possible science fiction or even supernatural lean seems to indicate that it could on for a while.
The only thing that would harm it at this point if the second season was to come out is if they leaned too heavily on the supernatural aspect or the science fiction. Since it's not being billed as this the idea of making it into such a show seems like it would cheapen it in a way if used to a greater extent. Making it into something like this would be a great idea but using such themes would require caution and a steady hand as a director in order to keep it from becoming just another scifi or supernatural show that could be lumped in with the others. Keeping the drama and the idea that something is inherently wrong but never really going into it that much would be a greater way to keep interest and not reveal everything all at once. Leaving people wanting more is always a preferable idea since it keeps them coming back and wanting to know what happened to their favorite characters and what might be coming next in the show.
A second series was in development.
As of 2017 there was going to be a second season but as it didn't get picked up by Foxtel it was scrapped for the most part, or put on the back burner perhaps. Maybe if someone came along that was interested and could possibly give a few ideas on how to make it work or make it more appealing then things could get rolling again. A lot of people that got into the show would probably be very grateful and to those us that have at this time just been catching up it would be a boon since knowing how the story continues is the desire of anyone that's managed to get into it at this point. Unfortunately it's usually up to the execs and their understanding of the numbers and how well the show is performing. The show could have some of the best actors in the world and it would still be pushed to the side if the ratings weren't good enough. The thing about this story however is that just reading it there is enough material to go on and enough of a story to really take it one direction and then another. But to the powers that be the ratings are where it's at, and that's where the buck stops.
It's too bad really, this could be something unique and rather interesting if it was allowed to continue developing.