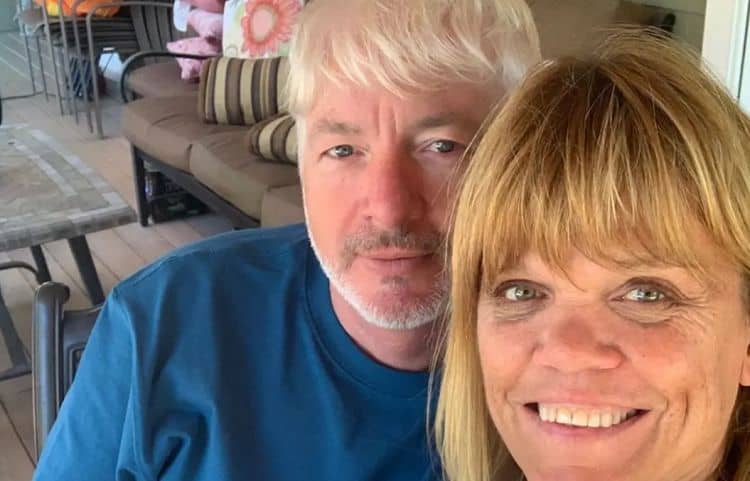 Chris Marek probably never imagined that he'd end up sharing some of the most personal moments of his life in front of the world, but that's exactly what happened when he started dating Amy Roloff. Amy and the rest of her family rose to reality TV fame in 2006 when they became the stars of the show Little People, Big World. While they may have seemed like the perfect family, things between Amy and her now ex-husband, Matt, weren't great. The couple ultimately decided to go their separate ways, and Chris and Amy formed a love connection and now they're getting ready to live happily ever after. Keep reading for 10 things you didn't know about Chris Marek.
1. He Works In Real Estate
Thanks to her time on reality TV, Amy Roloff has earned quite a bit of money. Chris may not be a TV star, but his pockets aren't hurting. He is a very successful real estate agent and he has sold some very expensive properties over the years. His clients love working with him and appears to really love what he does.
2. He's Actually A Very Private Person
For the last few years, Chris has spent a lot of time in front of cameras and he even asked Amy to marry him with the cameras rolling. But in reality he really does prefer to keep his life out of the public eye. He doesn't appear to have any public social media profiles and he doesn't do interviews.
3. He's Very Adventurous
You only live once and Chris is making sure he makes the most out of his time. He always looks forward to having new experience and he enjoys a good adrenaline rush from time to time. This is one of the things that drew Amy to him and the two love doing fun things together.
4. He And Amy Met At A Singles Event
If you're a believer in the idea that things that are meant to be will happen no matter what, then you'll probably get a kick out of Chris and Amy's love story. The two met for the first time at a mixer for single people although Amy was initially matched with someone else. However, Chris and Amy ended up making a connection and he asked her out on a date.
5. He Asked Amy's Father Before Proposing To Her
Chris and Amy are both in their 50s, but that didn't stop Chris from doing things the traditional way when it came to asking for Amy's hand in marriage. Chris took the time to ask Amy's father for his blessing, and that gesture really won her over. Amy told Hollywood Life, "It meant a lot to me to know that he did that, and I was very glad that we got engaged before my mom passed away so that she felt great that her daughter is going be okay."
6. He's From Idaho
Since Chris is the type of person who appreciates his privacy, there isn't much information out there about him outside of his relationship with Amy. One thing we have learned is that Chris is originally from Idaho, but there's no details on when or how he ended up moving to Oregon.
7. He Hasn't Been Married Before
Amy may be on her second marriage, but as far as we know Chris has never been married before. He also doesn't appear to have any children. The fact that Chris is willing to give up the single life and make a lifetime commitment is a sign that he has really found a connection with Amy that he hasn't had before.
8. He Loves Taking Pictures
Chris is a man of many talents and he also has quite a few hobbies to go along with them. According to Cafe Mom Chris is also a photographer, but we weren't able to track down any images of his work. Maybe we'll get to see more about this side as his time on Little People, Big World continues.
9. He Blends In Well With The Roloffs
Divorces are always difficult, but especially when children are involved. Anyone who has ever seen Little People, Big World knows that Amy came from a very unique situation where she and her ex-husband had a business together and lived on the same property even after their break up. Although things could have gotten messy, Chris actually fit in very well with the family and everyone seems to like him including Amy's ex, Matt.
10. He And Amy Are Living Together
Even after Amy and Matt's divorce, both of them living on the farm continued to cause tension in their relationship. Now that's not something they have to worry about. Chris and Amy recently moved into a new house together and they're excited to continue their journey.