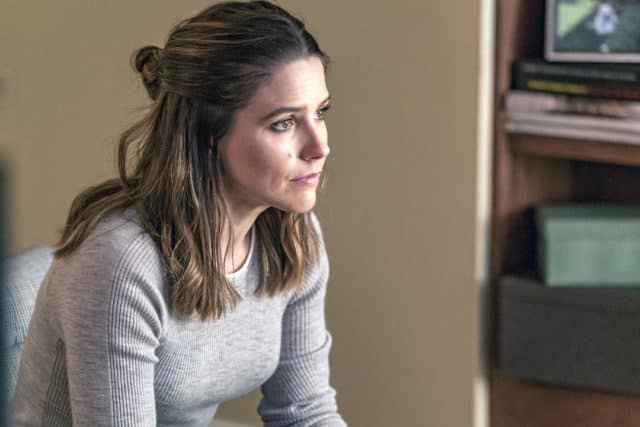 Erin Lindsay's future with Chicago P.D. has never been more uncertain. As the surrogate daughter of the Intelligence leader who does what is sometimes necessary to get the job done, Lindsay knows at what point to draw the line. The problem is she went too far at the wrong time. Lindsay has never wanted to leave Intelligence. She's never wanted to leave Voight or Chicago, but the decision is out of her hands. Circumstances play out that only cement that choice for her in the Chicago P.D. season finale.
Lindsay goes into her review hearing with absolutely no remorse for what she's done. Should she guilty about trying to save a life? No, but the least she could do is try to fake some humility where her job is concerned. At least a few people might not be so gung-ho to strip her of her shield if that was the case. Now no matter what Upton says to corroborate Lindsay's account, Voight has a decision to make. It's either Lindsay, or the unit. He cannot keep both. Halstead is not even in a position to help on the personal front since he and Lindsay broke up. He has the horrible idea of proposing to Lindsay, as if it's going to make things better. Lindsay may be the right girl for him, but this is not the right time.
Bunny is a piece of work, but she really topped herself this time. As Platt puts it, "her world record streak of bad luck and crap timing is still going strong." Bunny has the 'bad luck' of finding her boyfriend Johnny Martelli shot in his apartment. Only she forgets to mention that she and Johnny were selling stolen prescription drugs to kids. Voight has one wild card to play which gets Lindsay off the hook for all of it. It's not enough that CPD is after her for her own actions, they could easily use Bunny against Lindsay. Voight's decision is to reach out to Counterintelligence FBI Agent Spencer for a deal. The FBI arrests Bunny with all her drugs and offer Lindsay a job in exchange for Bunny's sentence thrown out. If the FBI knew the truth, that Bunny murdered her boyfriend and his accomplice, Lindsay's deal would be off the table. Bunny's really batting a thousand with this neglectful mother thing.
With very little choice left, is this really the last we've seen of Erin Lindsay? Find out when Chicago P.D. returns this Fall on NBC.
Save
Chicago P.D. Season 4 Episode 23 Review: "Fork in the Road"
Summary
Detective Lindsay is left with little choice but to leave Chicago P.D. on the season finale, but will she go?