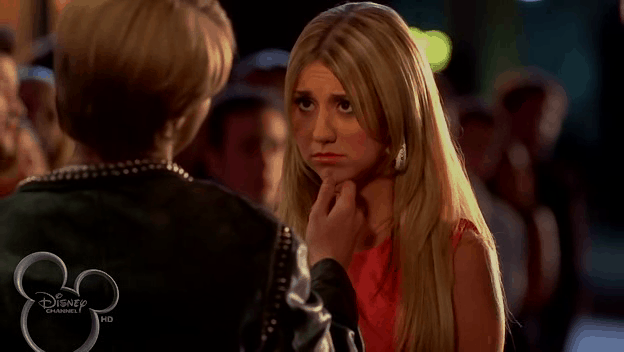 On the outset it almost seems like Chelsea Kane could be called just another pretty face, but when you look at her bio and her acting resume you get the feeling that there's a lot more hustle behind those looks than entitlement. She's been actively making her own career work for her for the past sixteen years and has been doing a fairly good job since she's appeared in a few different mediums that have helped to push her name and her look to those that are interested in both. So far in her career she's managed to remain a stable presence and pick up jobs here and there to make things work, and it would seem as though she's more than dedicated to making sure that she keeps herself busy and well within boundaries of where she wants to be in terms of her professional life.
Here are a few things you might not have known about her.
10. Her following on social media is pretty massive.
She has well over half a million followers on her account and seems to be a very humble person at times so it's a wonder as to whether the account is monitored by her at all or by a PR team that keeps things moving by giving out what she's doing and when.
9. She starred on Baby Daddy.
Shows like this tend to grab at the family dynamic and make it into something that people can enjoy while at the same time finding a way to laugh at the futility of it sometimes in a good-natured way that doesn't make anyone feel too guilty.
8. Her career started in 2001.
Seventeen years in the business seems like a long time and it is really but it's still just enough to make someone feel as though they might have a lot more to learn since there are folks that have been in for decades and still admit to not having everything down.
7. She was in the Bratz film.
The fact that a film was made based on the show is kind of disturbing in a way but also kind of amusing since a lot of mothers and fathers won't even allow their daughters to purchase Bratz merchandise of any kind. There could be a reason why it was direct-to-DVD, even though Bratz does have a fan base.
6. She's been in a few music videos.
Chelsea has done her best to make sure she's visible and that is part of what it takes to maintain one's popularity as a celebrity after all. Music videos almost seem passe at times but they can still be done well enough that they can get the attention of the fans.
5. She's been very prevalent on Dancing With The Stars.
This is kind of funny to watch since she doesn't believe she's sexy and gets a good laugh out of trying to move her hips in a way that suggests someone that is completely confident in their looks and has the attitude to back it up.
4. She's had a few voice roles.
A lot of actors have taken to doing at least a few voice roles during their career since it tends to spice up the resume just a bit and also show that they have a more whimsical side that people don't always get to see.
Sooner or later it seems like a lot of people ended up on the CW for one show or another. She managed to get in during the final season of One Tree Hill and play a character that some people really liked.
2. She worked at Youth Valley Theatre in Arizona.
This was obviously a start of her her interest in show business and possibly a way in that she saw and took without hesitation. Everyone's got their starting point after all and it goes to show that no two people really have the same origin when it comes to their career.
1. She was raised as an only child.
It's very easy to become a spoiled and self-centered person if you're raised as an only child, or it's even possible to become lonely and kind of socially stunted due to lack of socialization. But looking at and listening to Chelsea it seems like she's been a well-adjusted individual for a good long while and has made it work for her.
It's always interesting to take a look at those that are going to be heading up the generation that's looking to become the long-timers eventually and will be taking over for those generations that are aging out and passing on. One of these days we might even be doing a retrospective for Chelsea and those of her generation. When that day comes we can be assured that they've have earned every word of respect that's spoken.