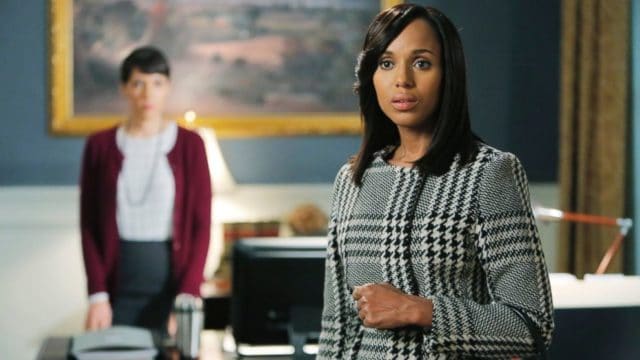 Shondaland is preparing to make its final run on ABC this fall, and fans are no doubt starting to wonder just what they'll do once the brand is no longer accessible to this channel. Shonda Rhimes, the creator and producer of Shondaland, will be taking her creation with her to Netflix to see what kind of new and exciting events she can create on that platform.
But what will be left? What's going to fill the void when Shonda leaves?
We don't know yet but what we do know is that Shonda's not going to be slipping away quietly. Grey's Anatomy, Scandal, and How to Get Away With Murder will all be ramping up come this fall when their seasons fire up again. Each show will be coming back with it's own distinct style of entertainment that people love and will be doing their very best to make sure viewers are left satisfied and without any doubt about what will come next.
Using Taylor Swift's latest single is just icing on the cake for fans of each show that are ready and willing to glue themselves to the couch and watch each upcoming episode. It gets the excitement flowing and the anxiety pumping as you realize that on Scandal Olivia Pope is already tapping into her darker side, while over on Grey's Anatomy Owen's long-lost sister Megan is making a return and could potentially cause trouble for the relationship that's already been built between Nathan and Meredith. It's also worth noting that Viola Davis's real husband will be coming to her show and might share at least a few scenes with her.
Things are going to happen and each show is going to get hotter and hotter as events are set into motion that must be dealt with. Scandal is probably one of the most anticipated shows ever simply because Olivia is set to go extremely dark and begin to flex the power that she's found, which will be likely to result in a fair amount of blowback if she's not careful. The love triangle in Grey's Anatomy is bound to be more of a problem for Meredith since she seems to have a lousy track record of keeping a guy, and How to Get Away With Murder is going to be interesting simply because it's an interesting type of show. The title alone is what gets a lot of people to watch.
But simply saying goodbye to Shonda Rhimes might be tough for ABC and it might be just as tough for viewers that have come to depend on her unique look into the dramas that she's allowed to unfold. Hopefully Netflix will allow her the freedoms she so desperately wants with her productions and will give her a much stronger platform to work from. Who knows, Netflix could experience a huge surge in subscribers once Shonda Rhimes comes to their neck of the woods for a while.
Meanwhile, ABC will go on, and viewers will find something else they enjoy just as much. Count on it.
Save