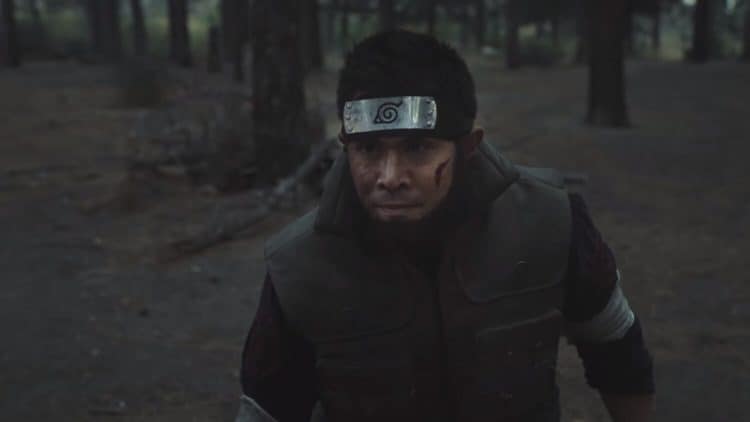 There are more than a few Naruto fans out there that are likely happy to see this and will be ready to see more from RE: Anime, and possibly a live-action Naruto movie if such a project has a chance to make it to a bigger screen. The buzz around this has been growing steadily in the past weeks and it's fair to say that it might be reaching the ears it needs to in order to get the project moving. In terms of casting and how the story will be adapted to the big screen though, or perhaps to a streaming site depending on what's planned, we'll just have to wait and see since these days it's certain that casting is going to be a huge concern given that people want to see each role taken on by those that actually belong to the culture that gave rise to this idea. It does make a lot more sense to cast those that at least resemble the characters in the story since it often allows for a much more natural look to the tale and can avoid any accusations that might arise when it comes to who got which part and why. In terms of where a movie's cultural icons come from and why it feels as though it would be wiser, at times, to stick to the source material and not deviate as much, no matter if the director has a specific vision for the story. But hopefully Naruto fans can expect greater attention to be given to the story when it does get picked up.
When something has been around as long as Naruto has it tends to gain a very loyal and very expectant fanbase, as is evidenced with the video above. RE: Anime might actually give the story the push it needs to find its way to a live-action showing that will be given over to a mainstream audience. It's still a little too early to tell really, but there's no doubt that this is what's being pushed and what the end goal could likely be. In the anime world, Naruto is one among many stories that has endured for quite some time now and has only continued to grow in popularity as more and more people have come to realize just what it's all about and why it's so enticing as a story. There are those that would call it needlessly complex and a little too over the top, but these are the folks that typically don't understand the whole story and might not be into this type of tale. Hey, to each their own, but Naruto has gained the attention of celebrities that happen to enjoy the stories and has a fanbase that has stuck by it through everything thus far. To say that it's one of those stories that can and has evolved is accurate, but the transition to a live-action movie is going to take a bit of doing all the same.
The rumor of being taken on as a live-action movie is still just that, rumor, but if it does get the Hollywood treatment then it sounds as though Lionsgate might be where it lands, at last for now. There's still so much to do that trying to nail down any details is nearly impossible, but it does sound as though many people are hopeful that this will and can happen without too many hiccups. Until the announcement comes that it is moving forward though it feels safer to simply say that it's in the process and leave it at that. One notable problem in announcing anything prematurely is that things can happen, people can have a falling out over creative differences, casting decisions can go wrong, and virtually anything that can happen might happen at the wrong moment. That's why announcing this venture at this moment is still a bit risky since there's definitely a great deal of interest in making this happen, but one has to admit that there's no way to tell if it's the right time or if it's going to work out the way people want it to.
Obviously a few people are confident enough that it can happen that they'll start putting stock in rumors and anything that might indicate that the movie is in fact going to move ahead. That's ambitious, but it's not wrong since this is something that people obviously want and are willing to start considering as a very real possibility as they continue to move forward with it. There's no doubt that there's still some caution when it comes to developing a story that so many people probably want to see treated with care, but the fact is that there are likely quite a few fans that are waiting on every possible rumor and fact that has to do with this movie, and are bound to get excited to hear that it will be coming, even if there's no word on when yet.