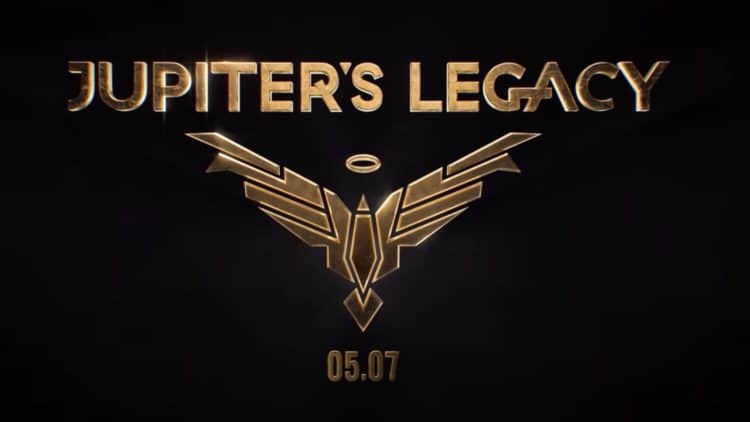 There's not much to say about the first trailer of Jupiter's Legacy but after reading up on it there are bound to be plenty of people that will be willing to sit down and take a look at it when the show arrives on Netflix in May. The main idea, that the superheroes of this story gained their powers back in the 1930s. As it can be said of a few other ideas that have come throughout the years, this comic is taking a lot of inspiration from other superheroes in creating a different idea, but the interesting thing is that the whole 'legacy' aspect has to do with the kids and grandkids of the original heroes that come after, and how they deal with their own lives. From the sound of things, it's going to be another superhero story that's going to take a different perspective that will showcase the best and the worst of the super-powered individuals that are the main part of the story. But it is bound to raise some interesting questions since it sounds as though the children and grandchildren of the superheroes are going to be doing their best to live up to the legacy of their elders, which could very easily become a heated stress point that will pit various characters against one another since the idea of in-fighting when it comes to family is dramatic enough, but adding superpowers to the equation tends to make things get out of hand very quickly.
The run on superhero properties has ebbed just a little bit in the last year or so, but not enough that they're bound to go away since, between DC, the MCU, and various other superhero shows and movies, this is still an extremely popular genre. It's uncertain if the genre is really going to die down in the years to come but it does feel accurate to state that the superhero movies and shows will have to back off just a bit now and again to allow other genres to step in and make themselves known. The idea that superhero properties are taking over pop culture isn't entirely true, but it's as close to accurate as it can be since they've come a very long way since the 90s and with the landscape looking the way it does it feels accurate to say that they'll be here to stay for a while. People have embraced the various superhero shows and movies, perhaps as a trend or perhaps because they're different and offer the kind of fantasy that folks are looking for, or maybe because folks are continually looking for the next big superhero sensation that they figure can take over.
Jupiter's Legacy is bound to generate enough interest that will allow it to last for at least a season, but anything after that is going to be dependent on whether or not people find it adequate enough in its live-action version. The comic book series has apparently been quite popular, but as a lot of people are able to attest to, the transition from comics to the small or big screen doesn't always guarantee success considering that things get changed, things get switched around, and some things get omitted entirely, which is easy for fans to notice and isn't always appreciated. So to be certain it could be that this upcoming series will be something special but it's also fair to say that it might be something that needs to be reviewed and understood before getting into it largely because not knowing what's coming and having no idea that what the story about is all well and good since it becomes a surprise, but reading up and figuring out how people are supposed to look, what they're supposed to be like, and how the story goes is bound to help a lot of people when it comes to getting into it.
If nothing else it's nice to have options other than just the MCU and DC since superheroes shouldn't be bound to one brand or the other and it's always interesting to see another person's take on the superhero world and what it might be like to have various heroes and villains that know each other and have roughly the same origin stories that explain how and why they received their powers. It's likely that there's going to be plenty of drama in this series since it does appear that the dynamic between the heroes and villains will be kind of awkward and even violent at times if things are going to be followed as they are and not changed too much. We'll have to wait for a while to see what happens obviously but it's bound to happen that a good number of people will enjoy the show, hopefully enough that Netflix will think of keeping it for more than one season.