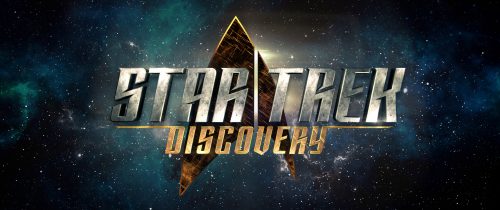 "I have seen the first six episodes and it [Star Trek Discovery] is terrific. It is the perfect vehicle to take All Access to the next level and beyond," CBS Corp. CEO Les Moonves told investors and analysts. Mr Moonves reassured his audience on the recent quarterly earnings conference call about the quality of Star Trek Discovery. The CBS Chief's comment about the All Access streaming service shows his confidence that the newest [easyazon_link identifier="B01KW9M9IO" locale="US" tag="tvovermind00a-20″]Star Trek[/easyazon_link] show will draw subscribers and revenues. Mr Moonves described how much money Netflix and Amazon wanted to pay to distribute Star Trek Discovery in North America. But CBS wanted to keep it for themselves.
It's great that the president of a huge mass media company thinks so highly of his new prize show. But is it normal for the presidents of large entertainment enterprises to discuss individual properties with investors and analysts? Mr Moonves' presides over a company that owns a broadcast network, 50% of another network, plus premium cable channels, streaming services, plus tv production companies, a book publisher, a record company, etc., etc., etc. His statement about Star Trek Discovery strikes this writer as being similar to the CEO of Colgate-Palmolive taking an individual tube of toothpaste down from a store shelf and telling the store owner how great that tube is. The scale seems to be off.
One expects Mr Moonves to brag about individual shows to audiences at the Upfronts, the Television Critics Association and [easyazon_link identifier="0990901009″ locale="US" tag="tvovermind00a-20″]Comicon[/easyazon_link]. Those audiences will care about the individual shows. But do investors and analysts care about individual shows? Was Mr Moonves really that proud of Discovery or did he feel the need to reassure his investors so they don't dump shares of his company? Or did he choose that audience to brag in front of because he knew they wouldn't give an unfavorable response. Such an announcement, before such an audience, reminds me of Warner Bros. announcing the [easyazon_link identifier="B072JCL7CW" locale="US" tag="tvovermind00a-20″]DCEU[/easyazon_link] to a corporate board meeting. They didn't announce in front of an auditorium full of cheering fans. They knew their audience was dignified enough to respond with moderation.
How often do network presidents watch six episodes of anything before it airs? With all the content under his corporate umbrella, there's no way he has enough hours in his day — even if he didn't eat, sleep or talk to his spouse — to view and read everything personally. Why is Mr Moonves so consumed with the new Star Trek show? It just seems a little bit odd that a CEO responsible for so much content would take such an extreme interest in the latest incarnation of a highly successful franchise.
Star Trek Discovery premiers next month on CBS broadcast television network, with subsequent episodes dropping weekly on All Access. TVoverMind will continue to provide coverage of this and other favorite shows.
Save
Tell us what's wrong with this post? How could we improve it? :)
Let us improve this post!