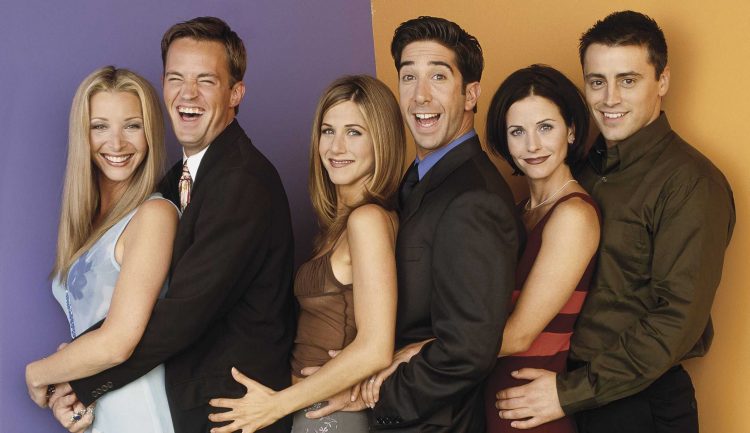 Will they or won't they? That's kind of been the thought when it comes to determining whether or not there was ever going to be a Friends reunion show at some point as Ryan Beltram of We Got This Covered points out. For some time now it's been said that the show might be coming or it might be postponed or it might not happen at all. But it would appear that things have been ironed out and the gang will be coming back for just one show. It's not a reboot, it's not a new series, and it's no more than one show that's going to be an hour long, so don't get too excited since once it's over and done with a lot of people are likely going to start calling for another reunion show, something that can possibly convince the powers that be that it might be best to bring everyone back, if they could get them, and create a whole new show experience that could depict just where everyone ended up when it was all said and done. That would be one of the worst mistakes that anyone could possibly make, and thankfully that doesn't sound as though it's in the cards at this moment.
It took enough of an effort just to get the cast to come back for this one show, as each cast member will be earning anywhere from $3 to $4 million for this one outing, which is kind of ridiculous when one really gives it thought. It took well over $400 million for Warner Bros. to give the rights for the show so it gets even more ridiculous since the idea that one show, one final time to see the Friends cast together on screen, is becoming rather pricey and in a big way possibly not really worth it. Nellie Andreeva of Deadline might not agree but thankfully we're all allowed to have our opinions. There's a reason I say that and I'll explain. Too many people want to see how a story begins and ends and won't ever be satisfied until they see that definitive ending that gives them some sort of closure they couldn't get just by imagining what might have happened to their favorite sitcom characters. Either the imaginative prowess of said fans isn't great enough at this point or people have grown used to having everything spoon-fed to them in such a way that they've forgotten how to come up with their own conclusions as to how life could have possibly moved on when the final credits rolled.
At the very least this show should appease a lot of fans that have been wanting to see a reunion for a while, but it's a big hope that a lot of people have moved on and will find this to be something of a nice nod back to the 90s and not much else. Each actor has gone on to many different things after all and getting them back together sounds as though it was kind of a struggle, not to mention kind of expensive given that it was around $20 million that was need to procure them for one show. Yes, yes, some people make a lot of money for their appearances but apart from Jennifer Aniston we're talking about celebrities that didn't do a whole lot once the show ended. Matthew Perry and even Matt LeBlanc went on to further fame for a while, and even Lisa Kudrow and Courtney Cox did their own thing for a time, but if you're going to say that David Schwimmer has been a star then you're right, but you're also wrong since he's only shown up sporadically. The main point though is that aside from Aniston none of them have been entirely consistent with their careers and as a result it's a wonder that they were able to pull down the money that they're being given for this show. At this time it's more of a testament to how badly people want to see the cast back together and the willingness of those that are making it happen than any combined acting skill that the cast would be able to showcase.
This show was great back in the 90s when it was fresh, when the actors were younger, and when they were easier for people to relate to somehow. That was the 90s though, a different decade and a different time. Their same gags and jokes wouldn't work quite as well this time around since the culturally 'woke' society we live in would likely lambaste them for daring to go back to that. Or maybe they'd be given an exemption, though I doubt it. Dusty Baxter-Wright of Cosmopolitan details a few things that wouldn't fly at this time. The overall point is that this is happening and the cast is coming back for one more show now that they've found a common ground and an agreed-sum. If not for that it might be that the show would still be in limbo at this point.