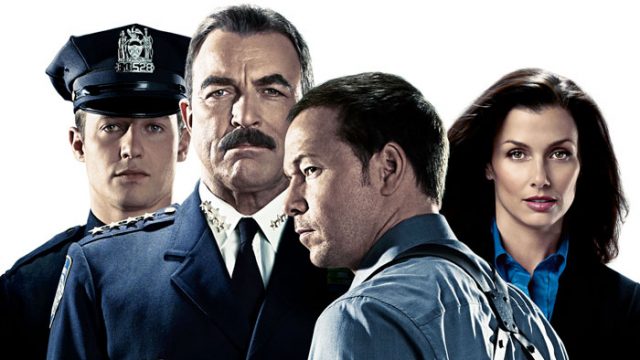 The series has been around since 2010, but the end doesn't seem to be coming ner a all. In fact, Blue Bloods just keeps on getting better and better each season. The Reagan family, New York's top law enforcement family, has seen and fought many battles in the last 8 seasons, but we can't help but think that nothing lasts forever. It's a good thing that the cast has had a tremendous success with their roles on Blue Bloods; no one should have difficulty with finding a job after the show. Here are some of predictions on which actors will have the most successful careers post Blue Bloods.
Bridget Moynahan
Before Blue Bloods, we saw Moynahan in quite a few good movies such as The Recruit; The Sum of All Fears; and I, Robot. Even while shooting Blue Bloods, Moynahan still managed to start in a few other good movies such as Ramona and Beezus, Battle Los Angeles, and both John Wick movies. She just finished filming a movie this year, and we're sure that after Blue Bloods, she'll focus her career right back on making movies again.
Donnie Wahlberg
Donnie has had a successful TV career since the 90s and has done phenomenally well on Blue Bloods. He's also starred in a few movies such as the SAW Series. After Blue Bloods, we predict Donnie to continue with another show, possibly something along the lines of what he's been doing in Blue Bloods. We personally would like to see him take on different roles altogether, and while he might not have any other shows or movies in production, Donnie will do more once Blue Bloods
Will Estes
You're sure that you've seen his face in something else apart from Blue Bloods; that's because he's quite an accomplished actor on TV. He's even done a few movies, albeit with minor roles, such as The Dark Knight Rises and Not Since You. Estes has won minor awards in acting for his role as Jamie Reagan, the golden boy of the Reagan family. We predict a future major role in a television series, possibly as the main star of a show. Either that or perhaps Estes will build momentum up in his film career.
Tom Selleck
He's just not going anywhere. Apart from being the patriarch of the Reagan family, Selleck has had quite a few outstanding roles in television. Some of these include Boston Legal, Friends, The Closer, Magnum P.I., and many, many more. Selleck has also been filming TV movies for a while now–particularly the Jesse Stone films. He actually has another Jesse Stone film that's about to go into production. We believe that Selleck will continue to make films and TV episodes for as along as he can.
Sami Gayle
Being just a newbie in the industry, Gayle can certainly hold her grounds. While her role in Blue Bloods may not be that grand, it's pretty much a stepping-stone for her to climb up. Gayle has done a few jobs before Blue Bloods, starring in a few movies and a couple of TV shows. We think that Gayle will go far in television. Just give her a little bit more time and experience.